PV-BT10i spy Camera hidden in bluetooth speaker
Speaker spy Bluetooth PV-BT10i. New mini camera spy WIFI low brightness of LawMate. It works as a true bluetooth speaker portable compatible with all kinds of mobile phones and tablets. Allows you to view the image in real time from any mobile phone. Recorded in several different resolutions including 1080p at 30 FPS. H. 264.

Speaker Spy Bluetooth PV-BT10i:
It works as a true bluetooth speaker
Real-time monitoring: you Can see the images in real-time, access to the recorded files and make settings remotely from any Android Smartphone / IOS and from anywhere in the world
3 different resolutions to choose: video Resolution: 1920 * 1080p at 30 FPS or 1280 * 720 at 30FPS and WVGA at 30FPS
Low luminosity. You need only 0.1 lux
Recording by detection of movement, continuously or manual
Function on-write
Storage through micro SD card up to 128Gb
Compression H. 264 which increases the quality
Videos and photos
Depending on write: yes
Up to 180 minutes of autonomy
Introducing the series "i", the latest generation of recorders hidden from the brand LawMate available in our stores look out of Madrid and Alicante. This generation of "i" differs from its predecessor "w" which allows you to link with a router to convert the camera in IP getting that you can view the image in real-time from anywhere in the world, without limit of distance. This functionality is ideal for team work or for those professionals who want to transmit images in real time to your client. It can be viewed in any Tablet or SmartPhone, whether Android or IOS.
With the bluetooth speaker PV-BT10i not only you will be able to speak tranquílamente without having the phone in your hand but also allows you to record discreetly all that happens around you.
How does the speaker spy bluetooth?
The operation is very simple following the instruction manual that we give you, exclusively, in Spanish. We have only to turn on the portable recorder, download the app for Android or iPhone, and connect to the WIFI network of the device. We will now be able to view the images in real-time point-to-point P2P.
Example of using PV-BT10i for monitoring in real-time without the limit of distance:
We put the bluetooth speaker in our meeting room, orienting the mini camera to the desired location and synchronize with the router of the office according to the manual of instructions in Spanish. You can now send images and audio in real time, and without limit of distance to your partner or partner in a tactful way, without the other participants suspect. It is ideal for business meetings and boardrooms.
It has an internal battery with an autonomy of approximately up to 180 minutes. It can also be connected to the electricity network to get unlimited autonomy.
This device allows you to choose between different resolutions (including Full HD). You can make videos on:
Full HD 1920 x 1080 at 30FPS
HD 1280 x 720 at 30FPS
VGA 848 x 480 at 30FPS
All videos are stored on a card micro SD of up to 128Gb. When recording in Full HD at 30FPS we recommend that you use cards larger than 64Gb.
All configurations are done via WIFI through a SmartPhone already that this DVR has no display. From here you will be able to:
Download the recorded files to your mobile phone
Enable / Disable date and time stamp on the recordings
Set the time
Enable / Disable the microphone built-in
Adjust the image resolution: 1080p / 720p / WVGA
Enable / Disable the visilibildad of the WIFI network
To change the password
Format the micro SD card
See the space used / free
To update the firmware
Load the default configuration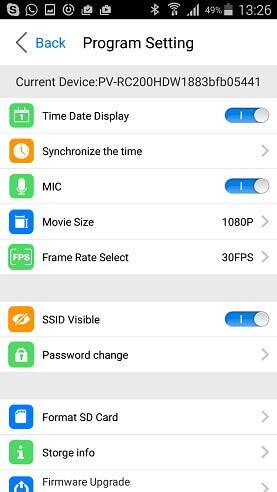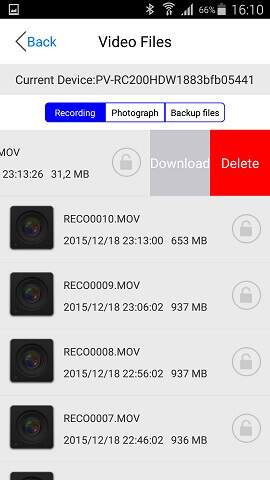 In mode a detection of movement can be adjusted:
The sensitivity of the detection: High / Medium / Low
Time of recording: 1 min / 3 min / 5 min
Activate / Deactivate the recording cyclically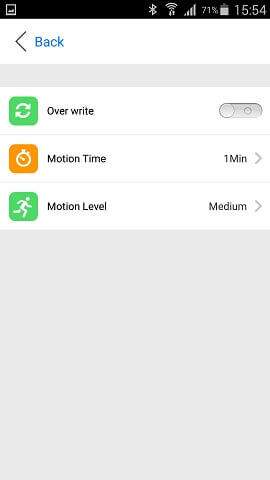 Here you'll be able to download the apps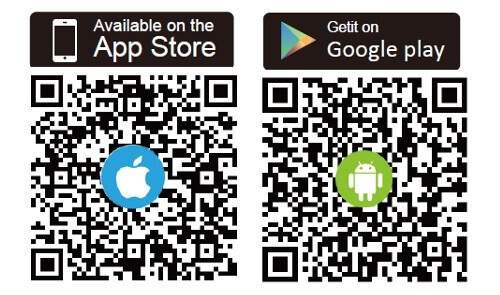 Link To Google Play:
Link App Store:
The package contains:
1 x bluetooth Speaker spy
1 x memory Card
1 X Manual of instructions
Data sheet
Frames Video Maximum

25 FPS

Records Video and Audio Together

IF

Video Resolution Maximum

1920 * 1080p at 30 FPS or 1280 * 720 @ 30FPS, 848 * 480 30FPS

Video Format

MOV

Angle of view

Seventy eight

Format Photography

JPEG

Photo Resolution

1600 x 1200

Camera

2MP 1/2,9 mm" CMOS Progressive

Minimum illumination

0.1 lux

Brand

LawMate

Weight

345 grams

Dimensions

86 x 86 x 54mm

Approximate charging time

180min (560mA)

Consumption

480 mAh / 530 mAh (WIFI ON) BT+(20-380mA)

Lens

4mm

Rechargeable Battery

Polymer battery of 3.7 V and 1400mAh

Memory up to

128 Gb

Date and time stamp

Yes

Storage capacity

500 minutes of Full HD 1080P with 16 Gb

Battery life in record mode continuous

150min(1080P) Bluetooth OFF / 165min(720P) Bluetooth OFF / 180min(WVGA) Bluetooth OFF

Compression H. 264

IF

Image in real-time

IF

WIFI

IP: you Can see the real-time image, configure the camera as well as view and play the recorded files from anywhere in the world without limit of distance