To stay safe at home we can resort to different means. One of the most used lately is the installation of hidden surveillance cameras for the home. However, their use is not legal in all situations. Do you want to know what they are?
At home we have both people and goods that we care about, and it is normal that we look for ways to achieve comprehensive security. That's why video surveillance systems have become so popular in recent years.
What we must never forget is that capturing images is a personal matter. We have to keep an eye on the regulations concerning data protection.
To avoid confusion, it is first necessary to know the difference between private recordings and video surveillance. They are private recordings if they are made for private purposes, whether in a public or private space.
Video surveillance are recordings made for security purposes in public places. For example, a camera installed on a street by the State Security Forces or a camera that records what happens in a shop.
However, if the camera is inside a private home it is not considered video surveillance but private recording.
Is it legal to install hidden surveillance cameras in a house?
No. The installation and recording with a hidden camera in a house will be legal or illegal depending on the purpose for which it is installed.
If a legal purpose is sought, such as improving security in the home, it is completely legal as long as the recordings are not used for any purpose other than to be able to prove that a crime has been committed.
What is totally illegal is the placement of hidden cameras in intimate spaces such as a bathroom. Here we show you how to detect a spy camera.
When should hidden surveillance cameras be installed for the home?
In most cases where a hidden camera is installed it is done to monitor employees. For example, if there is a maid or a nanny in the house.
However, the recordings obtained in these cases will not be legal if the worker has not been previously informed that they are being recorded.
Even if it is a private home, for the employee it is his workplace, so he must be informed if recordings are being made.
Another reason for installing hidden cameras is to get evidence that someone is committing a crime in the home, for example by abusing a child. In these cases, of course, there is no need to notify the installation of the camera.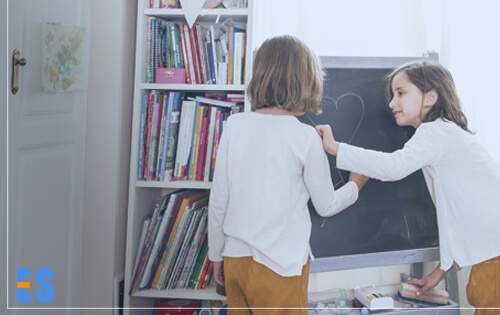 Do hidden surveillance cameras for homes serve as valid evidence in a trial?
If the hidden camera has been used in accordance with the requirements for legal use, the images you have captured can be used in court without any problems.
In those cases where the use of the camera is illegal, the images captured may serve as proof that the camera was being misused in violation of the law.
There are many cases in which the recordings have been used to convict the very person who installed the spy camera. In Spain there are several cases of people convicted of recording images of their relatives in the bathroom.
What does case law say about spy cameras in the home?
The phenomenon of recording in private homes is newer than it seems, so the legislation has not yet clearly resolved it.
The jurisprudence has determined that recordings made in public places and work spaces are legal and valid as evidence if the installation of cameras has been warned and the cameras do not point to places where they can affect the privacy of people (a bathroom, a wardrobe, etc.)
When it comes to the installation of spy cameras at home, acceptance as evidence by the courts is somewhat more complex.
In many cases they are not accepted as evidence because they are recordings made without the consent of the protagonist. However, judges agree that exceptions must be made.
Thus, a recording made with a spy camera in a home is admitted as evidence if the recording does not violate any constitutional rights, if the content shows that there is a crime and if there is no other way to prove that the crime was committed.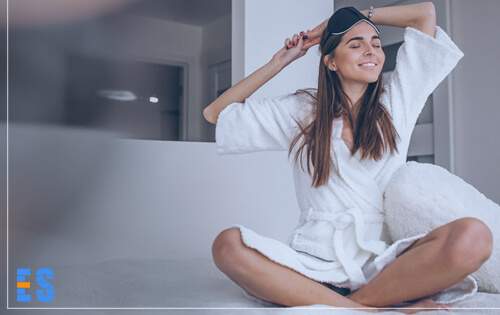 An issue that continues to generate controversy
As you have seen, the lack of a specific regulation on this subject means that the courts have to decide on a case-by-case basis whether or not the recordings made with spy cameras are legal.
If you are thinking of installing one in your home, it is advisable that you only use it if you suspect that a crime is being committed. Also, keep in mind that the only purpose of the recording will be to prove the crime before the judicial authority, so you will not be able to broadcast it in any way.
Outside of this case, the recording of images of third parties may violate the data protection law and even harm people's honour and privacy, which may lead to prison sentences.
When using spy cameras, always keep in mind that we must pursue such a legitimate goal as the discovery of a crime.
If you want to monitor employees working at home when you are not there, it is better not to use these types of cameras. Install a video surveillance system and warn your employees that they are being recorded. If you don't do this, not only will you be sanctioned, but the images captured will not be legal and you will not be able to use them in court.
Top 5 hidden surveillance cameras for home
Spy camera hidden in smoke detector
On the outside it is just a normal smoke detector, what nobody will appreciate is that inside the housing there is a lens with the ability to record high definition videos with a resolution of 1280 x 720 p in AVI format.
It also includes four IR LEDs that allow the camera to capture images even at night. And since it has no power-on warning LED, no one will ever know it's really a camera.
The good thing is that a smoke detector can be anywhere in the house, so it goes pretty unnoticed. You choose whether you want it to work with its internal battery (it has a 90-minute battery life ) or if you prefer to have the device connected to the mains for unlimited autonomy. And it can record both in continuous mode and be activated only if it detects movement.
Once the recording spy device is installed in its place you don't have to worry about anything else, because all the configuration can be done from its mobile app. You can vary the frame rate, change the light settings and everything else you need. And the software lets you connect up to four cameras at once so you don't miss a thing in your house.
This hidden spy camera includes a WiFi P2P module, so you can connect a mobile phone within range of the signal and see what the device is capturing live. And because it includes a spy microphone, you can also listen in on everything that's going on.
Spy camera hidden in an air freshener
The more normal and ordinary the object in which a spy camera is hidden, the more difficult it is for it to be discovered, because no one will imagine that in something as simple as an air freshener, a recording device may have been hidden.
This time it is a device made in Europe with the best quality technology, so you can see the image with the same quality as if you were in the place where the events you are recording are taking place.
Inside the air freshener there is a camera capable of capturing images at 1280 x 720 p resolution, although if you need it you can also adjust the resolution to 720 x 480 and 640 x 480 p. It can capture images continuously or by motion detection. And since it includes a PIR sensor it can also be activated only when it detects the presence of people and not other movements.
Its internal 11,100 mAh battery provides up to 55 days of battery life when used in PIR mode and 50 hours in continuous recording mode, making it one of the longest running hidden home surveillance cameras without the need for a power connection.
It also includes a microphone with a range of up to five metres and all the configuration is done via a remote control.
You will not be able to acquire this hidden camera anywhere else but Espiamos, because we are exclusive distributors for Spain of the Stealth Tronic brand.
Camouflaged camera in a plant
Surely no one will pay much attention to a plastic plant, which is precisely why this hidden device is one of your best options if you want to know what is happening when you are not at home.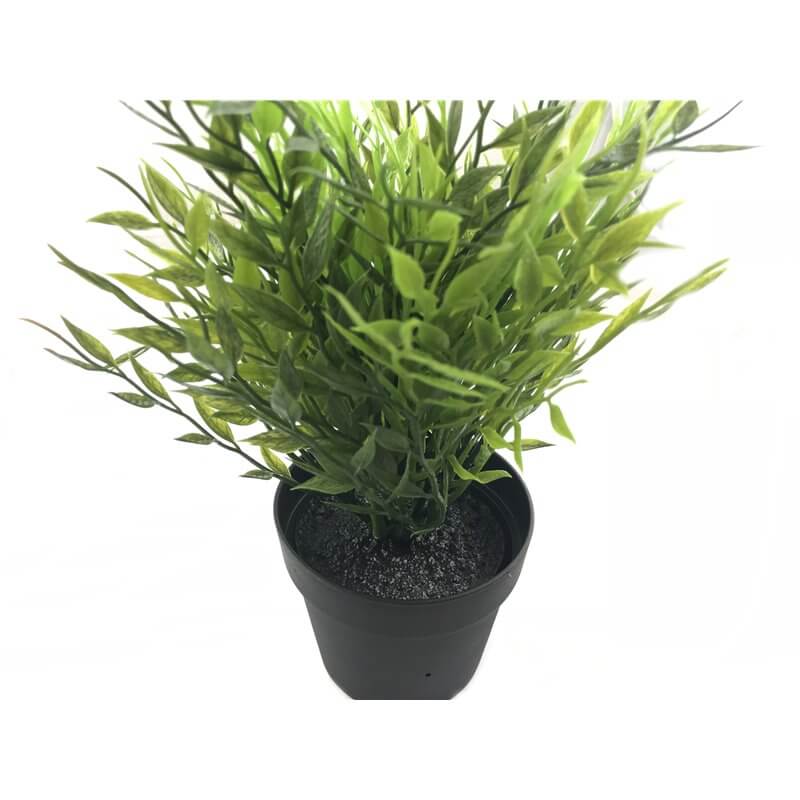 No one will be surprised to see a plant of this type in the living room, in the entrance hall or even in a bedroom, because they are used a lot in decoration. What no one will suspect is that inside the plant there is a lens capable of capturing video at 1920 x 1080p at 30 FPS with two recording modes, continuous mode and motion detection activation mode.
With an autonomy of up to four hours, with this camera you can take both videos and photos, and it also includes a spy microphone so you don't miss anything that happens in the room.
Thanks to its app you can make the configuration in just a few minutes and access the recorded files and even see the images in real time. In addition, you can choose whether the recorded videos are stored only on the spy device (supports SD cards up to 64 GB) or also on your mobile, ensuring that you have a backup.
Spy micro camera with PIR sensor
This device is so small that it is very easy to hide anywhere. It can be hidden in a pot, on a shelf between books and even on a doll.
It has a fully flexible 2MP lens to make it easy to hide and always record at the desired angle. Capable of recording in Full HD with a resolution of 1920 x 1080 p and take high quality photos.
All the configuration is done easily from your mobile app, allowing you to access and download all the videos and images captured on the mobile without having to be manipulating the camera once it is in the chosen location. In addition, as it has a WiFi connection you can see the images in real time.
The recorded data can be saved on a micro SD card up to 512 GB, and to avoid overusing the battery and quickly running out of memory, you can set it to use its PIR sensor instead of continuous recording mode and only record when it detects that there are people in the room.
Spy camera with WiFi hidden in weather station
We're all interested in knowing what the weather is going to be like, so weather stations are a fairly common sight in homes, especially for the more tech-savvy. That's why this spy camera is able to go completely unnoticed.
Externally, it is a weather station that works normally by marking temperature, humidity, moon phase, time, date and weather forecast, but inside the device is hidden a camera capable of capturing images in Full HD with a resolution of 1920 x 1080 p.
It can be used to capture videos, photos and also as a voice recorder, and the best thing is that it does not require any installation. Just put it on a shelf or other piece of furniture and it's ready to go.
All the configuration is done easily through its app, and as it is a spy camera with WiFi you can see and hear from your mobile and in real time what is happening as long as you are within range of the WiFi network.
With unlimited autonomy, you can use this spy device in continuous recording mode or configure it to be activated only when detecting movement. In either case, the files will be stored on your memory card (supports micro SD up to 512 GB).
What do you think about using spy cameras in your home and their legal regulation? We are waiting for your comments and ratings