The installation of car surveillance cameras has already become very common. Among the reasons for installing a device of this type we find the ability to record the incident in case we suffer an accident and also to capture the image of those who approach our vehicle with intentions that are not exactly friendly.
But not just any device will do, if you are thinking of buying a car surveillance camera pay attention to the following aspects:
Choose from the best car surveillance cameras: considerations
Brightness of car spy cameras
Think of the typical neighbor that nobody wants to have and who scratches other people's cars. This "brave man" never does it in broad daylight, but acts when he knows no one can see him. Either at night or by taking advantage of the privacy that the communal garage gives him.
The fact that this type of person acts at night or in dark spaces means that you cannot use any camera to capture their image. If the car surveillance cameras do not have enough light, you will not be able to identify the specific person.
Fortunately, there are spy cameras that need very little light to record clearly, as if the garage lights were on. An example would be the LawMate BU-19 button cameraThe term "evidence" is used by professionals who need to provide evidence in legal proceedings. This camera can be easily hidden from any object such as a headrest or tissue box.
It is better to use hidden cameras with low luminosity than hidden cameras with non-visible infrared LEDs, as the battery consumption of the latter can be up to 10 times higher and the range of the LEDs is usually no more than 5 metres.
Quality of car recording cameras
Think about the purpose of car surveillance cameras. If it's an important purpose, which I'm sure it is, then you shouldn't skimp on the quality and resolution of a hidden camera.
Poor quality car surveillance cameras are a waste of money. You're saving money by buying them, but they won' t do you any good if the image they capture isn't sharp enough to identify the culprit.
If your budget allows, buy a spy camera with high definition and low light. Don't miss the opportunity to have quality evidence when it comes to pointing out the culprit.
In this video you can see the quality of a spy keychain with 4K resolution
Motion detection through glass
There are many cameras on the market that have motion detection but very few manage to detect movement through glass. Currently the Z82 camera is the only car surveillance camera that effectively detects movement through the vehicle's glass. This camera has two specific lenses: one to detect movement and the other to record the image.
The Z82 car camera records in true high definition with a resolution of 1080p and has a range of over 8 hours in continuous recording or one month in standby mode. It can also be connected to auxiliary batteries or the car's cigarette lighter socket to achieve longer autonomy.
Where to install your surveillance camera in the car
Installing cameras in cars is a little more complicated than it seems. If the chosen location is too obvious, the spy camera will not do its job.
The best alternative is to install the car surveillance camera on the windshield. That way you can record what happens in the front of the vehicle and also on the sides.
The most modern car surveillance camera devices allow you the option to have the device activated only when someone approachesfrom the front.
The most commonly used cameras for this purpose are the Z82 camera and the 32Z camera.
If you use your imagination, you can also camouflage the camera and blend it into the interior of the vehicle or the bodywork. Then we will see that there are recording devices that come hidden in common objects like a plastic cup and that, however, will be a powerful tool to know what happens around the car.
Today there are car surveillance cameras that work connected to an external battery, others with interchangeable rechargeable batteries and some are even capable of running on batteries. Depending on the needs you have, you may be better off with one model or another.
Car security camera autonomy
Of course, in a car surveillance camera the battery runs out over time. It's important that you take into account its autonomy to ensure that when the malicious neighbor is about to act you can record him.
The best car spy camera will need power to feed it. If it's from a reliable source, so much the better. So, first of all you should check if it is possible to connect it to the cigarette lighter socket to feed it, because in some cars this socket is deactivated when the engine is turned off to prevent the battery from wearing out.
If you are in doubt as to whether your car can keep the camera active through the cigarette lighter socket when it is turned off, try charging your phone in the socket when the key is removed.
In case the lighter socket is not an alternative to provide energy to the camera, you need a high autonomy device or with auxiliary batteries. Here you can find the 7 Best Spy Cameras with Long Battery Life.
Remember that ideally your spy camera should be working at all times. When you're not present, you'll need everything it can record if an incident occurs.
You also have the option of opting for motion-activated car surveillance cameras. These are a good alternative if you want to save the battery as much as possible.
Spy Cameras with Programming Software
Another way to save battery power is to use devices that can be programmed. You can, for example, activate the recording in a certain time zone where you think the person who is damaging your vehicle is acting.
In any case, quality car spy cameras usually all have a fairly long range.
Car Surveillance Camera with PIR Motion Sensor
The car spy camera with a motion sensor allows you to monitor your car while saving energy, as mentioned above.
PIR is an acronym for passive infrared sensor. It's a technology that measures the infrared light that radiates from anything within its viewing range.
It works through one or more sensors and is very common in motion detectors. Therefore, its technology serves perfectly for the purpose of effectively monitoring your car in a parking lot or garage. In other words, the best spy camera for the car should have a PIR sensor.
Operation could not be simpler. The camera normally remains off and is only activated when it detects movement within its action range. At that point it starts recording.
It is clear that whoever is scratching your car is going to have to get close to it, so this system can be very useful for you. Also, not having the camera in continuous recording mode will save a lot of battery and memory in the device.
My car has been scratched, what can I do?
This is a situation that almost everyone has been through. You leave your car parked on the street or even in the garage of your house and when you return you find the unpleasant surprise that some funny? has been entertained by walking a key through the body of your car.
And things could get worse. It may not be a one-off, but in many neighbourhood communities there are people who are "in the habit" of breaking down their neighbours' cars. If this is your case, you are going to have to go through several times the bad experience of seeing your car wake up with scratches that it shouldn't have.
At that moment, you are sure to be angry, but it is better to take it easy and look for solutions.
The first thing you have to do is try to identify the culprit, something you can only do if you have been proactive and trusted the car surveillance cameras. If you don't, all you can do is hope that there will be a witness to what happened, which is not often the case.
Then you should check your car insurance policy to see if this type of damage is covered.
If you have been able to identify the culprit, you should not hesitate to file a complaint. We will look at this issue in more detail later.
What insurance covers me for scratches on my car?
If you have taken out comprehensive insurance that includes your own damage, you don't have to worry, almost all of them cover you for the repair of scratches and scrapes.
Unfortunately, if your car is insured to third parties this does not cover your own damage, so the insurance company will not take care of the repair.
But even if you have comprehensive insurance, you should not trust it. Most insurers will commit to painting the vehicle once a year, but no more.
In other words, if your vehicle has been scratched and your insurance company fixes it, but then the vandal comes back and does his thing, you'll have to wait the next year to make the repair.
What's more, your insurance company may raise your price for the next year's policy renewal because they gave you several parts.
However, if you can get proof of the identity of the culprit, you can get him to pay for the repair. We'll look at this in more detail later.
Is it legal to have a surveillance camera in the car?
You've probably noticed that car video cameras are now the hottest technology. The number of people who dare to install them is growing. However, few stop to analyze whether or not this is legal.
Many times we get carried away by what others are doing and think that if everyone is doing it, it will be because it is legal. The installation of car surveillance cameras is a good example of this.
You look around and everyone has installed it and, logically, you begin to think that you should have one too. But before you spend your money, stop and think, is this legal?
A complicated regulation for car surveillance cameras
In-car cameras, also known as DashCams or on board cameras, are now commonplace in the urban landscape. To the extent that there are already many car manufacturers that are offering this device as an extra. So there are cars that carry them right out of the dealership.
Now, when we drive, we do it on a public road. If we record everything, we can capture images that affect people's privacy, and this is where the problem arises.
In reality, the use of this type of device is twofold. The positive side is that the recording can serve as a means of proof in the event of an accident. The negative side is that we can end up recording something that we should not and thus affect a person.
In order to establish a balance between these two aspects, we are resorting to legal prescriptions, but we are going to see that the subject is not easy.
Are Spanish and European legislation incompatible?
At a European level we have the General Data Protection Regulation, which tells us that continuous recordings made by cameras installed in cars are legal if their sole purpose is to serve as evidence in the event of an accident or any type of traffic incident. This legality is due to the fact that here the legitimate interest of the person affected by an accident and their right to effective judicial protection prevails.
In Spain, the Spanish Data Protection Agency tells us that in cases of this type the recording should be activated only if the accident occurs and only the front of the vehicle should be recorded.
In fact, this regulation seems to be contrary to the RGPD, which defends the possibility of making continuous recordings.
At this point we cannot fail to refer to the Spanish regulation on the use of video cameras in public places. Only the Security Forces and Corps are authorised to make this type of recording.
The conclusion we draw from all this is that under no circumstances could a camera installed in a vehicle take images of the public highway indiscriminately.
In other words, the subject is not at all clear, perhaps because it is too new a phenomenon. However, everything seems to indicate that recordings are only allowed at very specific moments and with the sole purpose of using the recorded files as evidence in the event of an accident.
Car surveillance cameras as a black box
As you have seen, for practical purposes the DashCams work almost like the black boxes of airplanes. They are disconnected for most of the time and are only activated for a few seconds in case of a brake failure, in order to capture the images if an accident occurs.
Car manufacturers are doing a lot of research in this area, and we can already find even more advanced models in which the on-board computer takes care of recording important data such as the speed at which the car is travelling or the steering angle. This, combined with the camera, makes it much easier to find out what happened in the event of an accident.
The importance of the purpose of the recording
We have already seen that everything seems to indicate that the installation of a camera in a vehicle can only be done when the purpose of the camera is to collect evidence in the event of an accident. However, the use of these devices must be done with special care to avoid penalties.
The Royal Legislative Decree 339/1990, of 2 March, which approves the Traffic Law, establishes that
the instruments, apparatus or means and measurement systems used for the formulation of reports on violations of traffic regulations shall be subject to metrological control under the terms established by Law 3/1985, of 18 March, on Metrology and its implementing regulations.
For the time being, the onboard cameras are not approved, which is why problems may arise when using the images as proof, since there is no guarantee that they have not been tampered with.
A different case is when we want to use the camera to find out who is the person who is damaging our vehicle.
Here what we are looking for is to obtain proof that a violation is being committed that has nothing to do with traffic and to discover the identity of the vandal. In these cases what we really need is not an on board camera but a spy camera.
Is it legal to use a surveillance camera in the car?
The use of this technology will be legal or illegal depending on where and how we use it. The most recommendable thing is that the camera is only activated in case of detecting the presence of someone near the car and that it does not have a too wide range not to take images of a private area as it can be a community garage or a public area as it is the street. That is, the more it limits itself to capture only the image of that person who is scratching our car, the better.
Choosing the right device and doing a good installation is the best way to make sure that nobody's privacy is going to be affected.
How do I report someone scratching my car and what evidence can I provide?
If your car has been scratched, you can report the fact to the police, but if you want to accuse a specific person, it is better that you have evidence to support that accusation.
The bad thing about this kind of vandalism is that we rarely have evidence that allows us to direct the accusation against a specific person. The good thing is that there are already devices that can help us: car surveillance cameras.
In these cases a recording will be your best weapon. If the spy camera you have chosen is well installed and of good quality, the images will show the vandal in action. With this proof we can even go to court.
What would happen to the person who scratches my car?
It may seem a bit exaggerated to you to go to court, but if you think about it, it's not so exaggerated. The person who has damaged your car has probably damaged other people's property and deserves to be punished for it. If he gets away with it, he'll keep doing it over and over again.
And beware, we are not talking about a minor event. If the damage caused exceeds 400 euros, it is a crime of damage, while if the amount is lower, it is a minor crime of damage (what we used to know as a misdemeanour). In the first case, the person responsible can be punished with a prison sentence of 1 to 3 years and a fine of 12 to 24 months. In the second case the penalty will be a fine of 1 to 3 months. In addition, the person responsible for the offence must pay for the damage caused.
If your insurance company has already paid for the repair costs, it will be the one who will initiate legal action against the convicted person to return the amount spent on paint.
Selecting the best hidden cameras to record your neighbour scratching your car
Zetta's Z82 spy camera
This camera has been specially designed to capture the image of those engaged in causing damage to others' vehicles, which is why it is so compact in size, and the best thing is that its features allow you to use it even in low-light areas.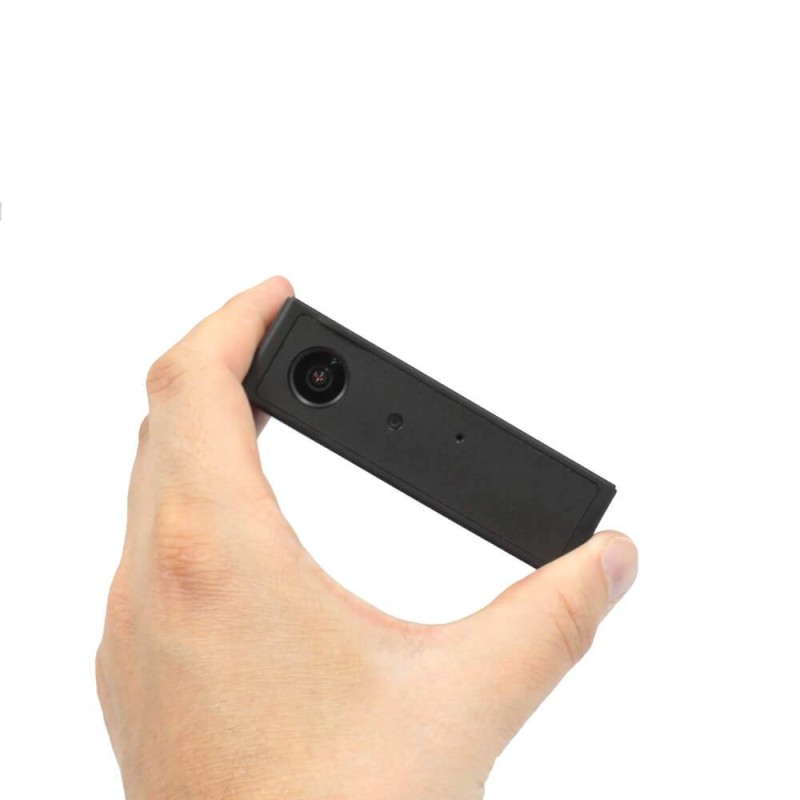 The car damage spy camera device includes two cameras, one wide-angle and one specific camera that is capable of detecting movement through the vehicle glass, something that most cameras of this type cannot do.
Another feature that makes it special is that it is capable of recording in low-light conditions without having to resort to IR LEDs, which makes it more energy-efficient. In total it is capable of recording up to 9 hours in continuous mode, and if you only use the motion detection mode it has enough autonomy to work for a month.
Best Car Spy Camera 2021
If anything, the Z82 qualifies as one of the best in-car spy cameras of 2021 because it has a 120° viewing angle, is capable of capturing high-definition (1080p) images and also incorporates a microphone so that you can not only see the person responsible for the damage to your car but also hear him.
You don't have to worry about the configuration, it includes free software that is compatible with both MAC and Windows, and with a few small adjustments it's more than enough to be ready to use.
You can adjust parameters such as video quality, date and time sync (this is very important if you are going to use the recordings for test purposes), orientation, light conditions, turning cyclic recording on or off, video duration, motion detection sensitivity, power options, and even whether or not you want the LED indicating that the recording is in progress to be visible.
All the information captured by the camera is automatically stored on a micro SD memory card formatted in FAT32 which can be up to 256 GB. In this case it is not included, but you can buy one in our store.
All this with a very light and compact design, so it will not cost you anything to hide it.
LawMate 3MP WIFI IP Mini Spy Camera PV-DY20i
LawMate is one of the most prestigious brands internationally when it comes to spy cameras. Used in many cases by investigative specialists when they need to obtain evidence that can be used in a trial.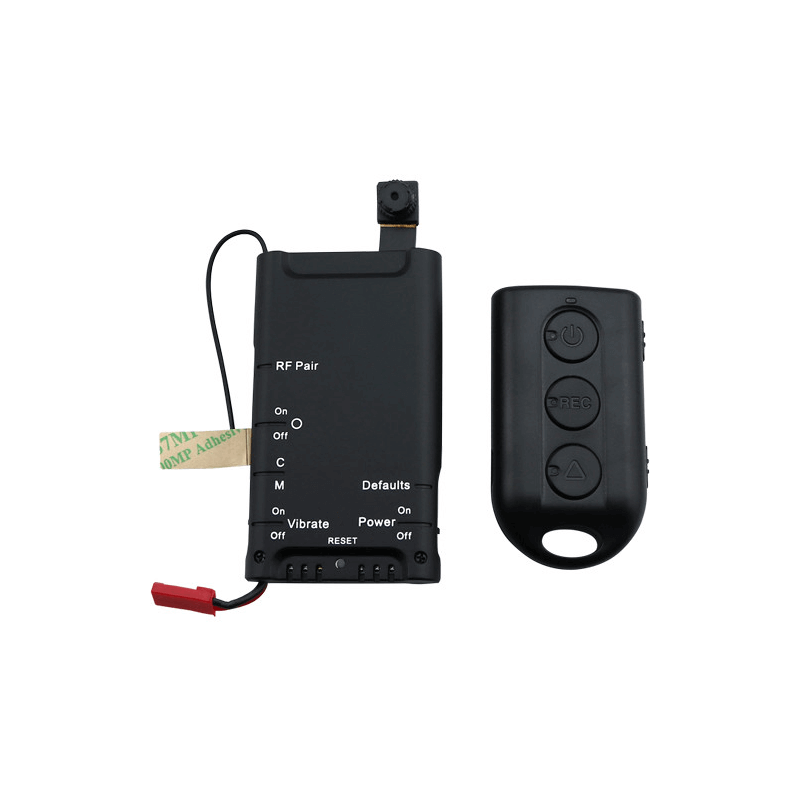 If you've had enough of your car being damaged, you can find out who's responsible with the help of this device. One of its main features is that it offers you a real-time surveillance system, so you can access the real-time recordings, the saved files and even change the camera settings from anywhere in the world. To do this, just download the free app for your mobile.
This mini-camera lets you choose the resolution at which you want to capture the images. You can choose between1920 x 1080p at 30 FPS, 1280 x 720p at 30 FPS or WVGA recording at 30 FPS. You can choose if you prefer continuous recording mode or if, on the contrary, you prefer the device to activate recording only when it detects motion.
All the captured videos are stored in a micro SD card up to 128 GB, and it also has a re-write function, so if you don't delete or download the old videos it will start deleting them to save new images.
New LawMate PV-DY20i Spy Camera
One of the new features of this device is that it includes the RF50 remote control, which will be very practical if you do your research in company or if you want to use the device to capture images elsewhere than in your car. This is a small remote control with which you can control the start and end of the recording.
In addition to its quality and functionality, if there's one thing that makes this LawMate device stand out, it's that we can do all the configuration from the mobile phone. From the app we can download all the saved files directly to our phone, activate or deactivate the date and time stamp function on the recordings, make time settings, turn the microphone on or off, change the resolution and even update the firmware when necessary.
A high-definition camera with unique image quality and really easy operation. With a 2200 mAh battery so its autonomy is not a problem for you. It also comes with an instruction manual so you can learn how to get the most out of it.
WiFi spy camera with wide angle lens
Equipping your car with a spy camera to help you find out who is causing damage to your car is easier than you think. Especially if you choose models like this car camera with WiFi and a wide-angle lens.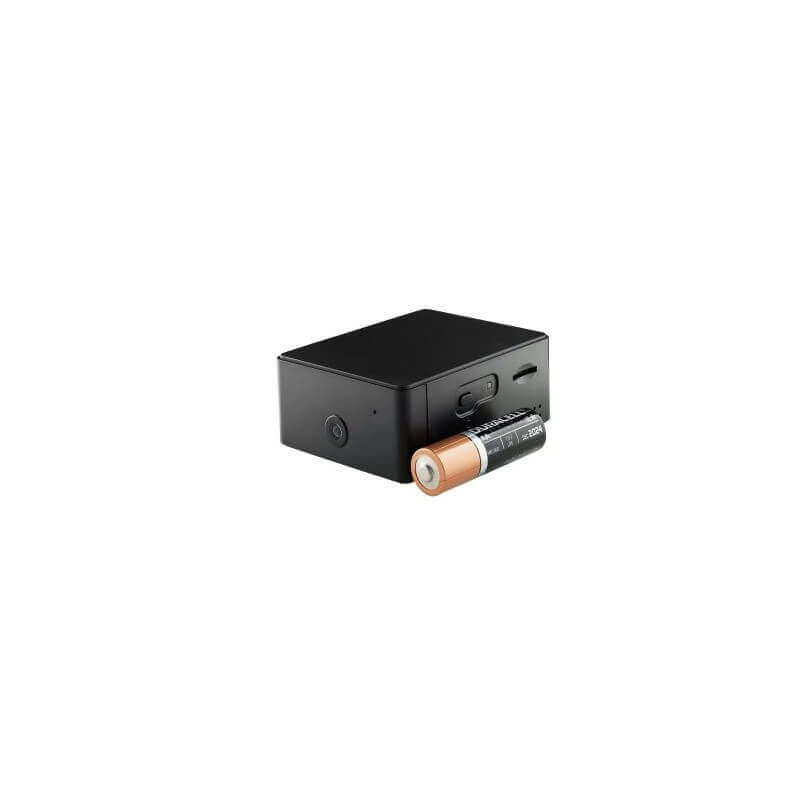 It's so compact that it's barely bigger than a battery, but don't be fooled by its small dimensions, because it has a top quality lens that allows it to record in High Definition with a resolution of 1280 x 720p, and it also has a wide angle that offers 160º vision, so you don't miss anything that happens around your car.
You decide how you prefer to record. You can set the camera to activate at a specific time. This is very useful if you know that the person in your car is acting within a certain time frame. But if you prefer, you can use the recording system that is activated by movement or sound and that also immediately warns you that something is happening and will start recording.
Unlimited autonomy
If you connect it to the mains it has an unlimited autonomy, but if you prefer to use its internal battery then you get an eight hour performance. It also takes care of recording everything that happens on its 512 GB micro SD card.
Setup is simple and fast, all you have to do is download its app (available for iOS and Android) and connect the camera to your home WiFi network. This way you can see the images the camera is capturing live.
You can also make all the configuration settings you need from the app, such as setting the correct date and time, adjusting the recording quality, and enabling or disabling motion detection recording.
LawMate PV-CC10W Spy Coffee Cup
One of the things that most concerns those who plan to use car spy cameras is concealment and preparation so that the device is not seen and makes the recording as good as possible. However, this concern disappears with this revolutionary LawMate spy camera, because it is hidden in an object as ordinary as a coffee cup.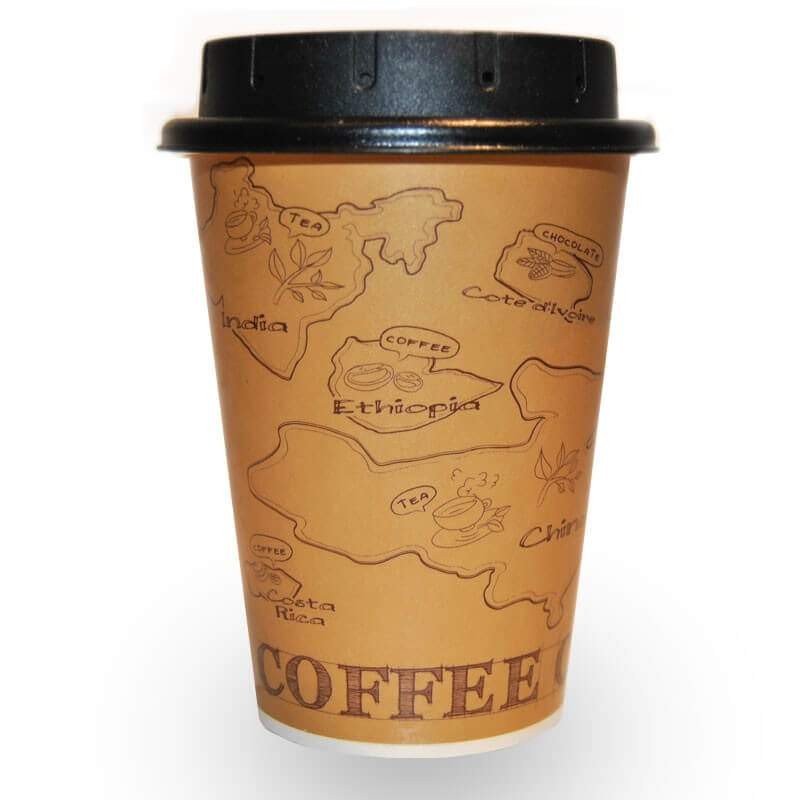 It's an item so common that no one will notice it, yet you'll be able to capture the images you need to finally be able to report the person who is damaging your vehicle.
Resolution Spy coffee cup PV-CC10W
On the outside it's a simple disposable coffee cup, but inside it has a high-resolution 1080p to 30FPS lens that can also record in 1280 x 720p HD and 640 x 480p VGA resolution.
Its 1400 mAh battery gives it a long battery life of up to 210 minutes of recording in WVGA format and up to 165 minutes in continuous recording in 1080p format and with WiFi on. Yes, because this camera also has a WiFi connection, which allows you to see live what is happening and is capturing the device.
You can customize the recordings just the way you need them. You choose the level of motion detection sensitivity needed to get the camera up and running and also the length of time it will be up and running, which can be one, three or five minutes. You can also choose the format for continuous recording.
All this is easily configured through the device's app, which you can use on both Android and iOS phones.
You can also take pictures in JPG format with this camera, and you can store everything on a microSD card up to 128 GB. And it has an overwrite function so that if the memory runs out, the camera can continue to capture images.
LawMate PV900 EVO3 Spy Phone
This is another one of those devices that allow you to easily capture images from inside your car without anyone noticing what you are doing, so it can be the perfect alternative to find out who is responsible for the damage your vehicle is suffering.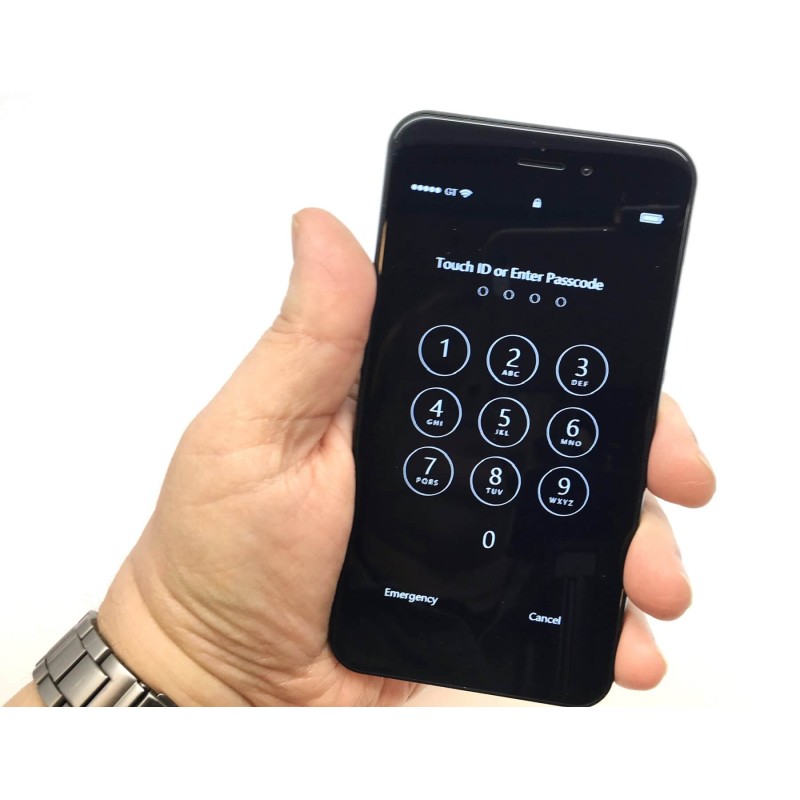 Those who see it will only appreciate that it is a mobile phone with a 5-inch screen, but the least they can imagine is that it is actually a micro spy camera. It also has a password protection system so that no one can access the captured content.
LawMate PV900 EVO3 Spy Phone Resolution
With this spy phone you can record images in High Definition 1920 x 1080p and 60FPS, but also in formats with slightly less resolution that allow you to increase the autonomy of the device up to 230 minutes.
When you carry WiFi it is capable of automatically transmitting the images it is capturing in real time to your mobile, being compatible with both iOS and Android devices. You decide if you want it to start recording when it detects a movement, if you prefer to record continuously or if, on the contrary, you are going to use a manual recording system (in this case you press the button and in just 3 seconds the device is already capturing images without giving any external sample of it so as not to arouse suspicion).
It includes an integrated memory of 64 GB, and through its mobile app you can see the space that is left free, download the files and even format the memory card.
LawMate is one of the most prestigious brands when it comes to mini spy cameras, which is why it is one of the most used by professionals. So if you want to capture images with the highest quality and discreetly, and without having to complicate your life to make the configuration, this device in the form of mobile phone is one of the best alternatives you'll find.
Portable Surveillance Camera with Flex Lens SEM-15Z
Here is a very versatile device that you can use in different situations and in different places, but that is especially useful if you are looking for car surveillance cameras.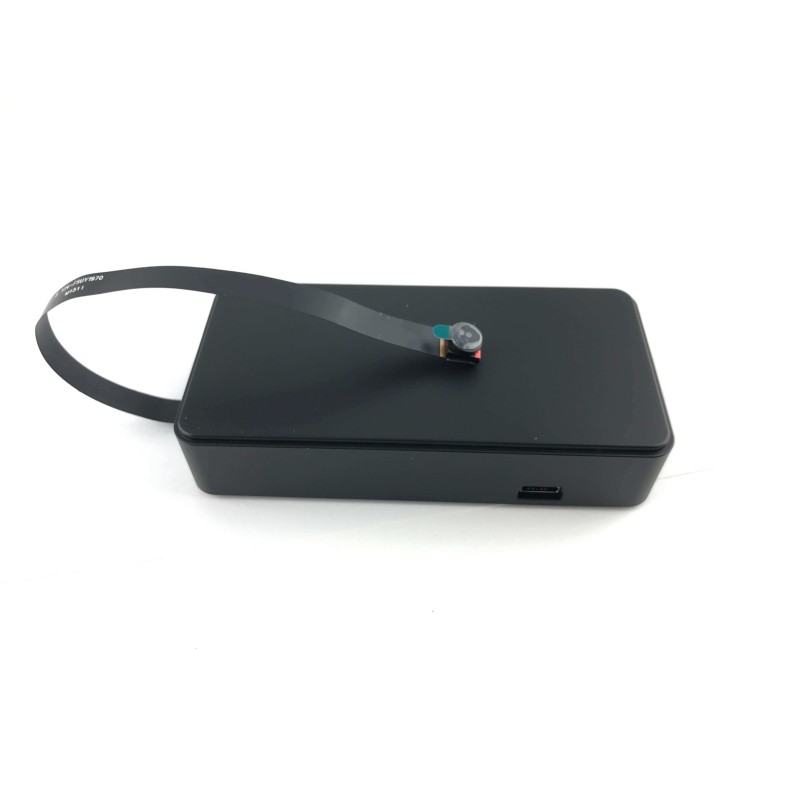 The device comes equipped with a High Definition lens capable of capturing images at 1280 x 720p, although you can also lower the resolution to 640 x 480p.
It is one of the most complete spy cameras of the moment because it can work in different ways. You can set the camera to turn on if it detects motion, sound or vibration, even regulate the intensity of these factors to make the device activate. And decide whether you want it to record for 10, 15, or 20 minutes.
You can also set it to start when you start your car and work as a dashcam, or to start when you turn off your engine. But if you prefer, you can program it to activate recording on a certain day and at a certain time.
Unlimited Runtime Portable Surveillance Camera SEM-15Z
With its internal battery you can record up to 10 hours continuously, while in standby mode it holds up to four months. But if you're going to use it in the car, you might want to plug it into the cigarette lighter socket or the mains to get unlimited range.
Because the lens is flexible, you can position it as you see fit, and you can easily hide it so that it is as inconspicuous as possible.
Its configuration options allow you to customize it according to your needs at any time. You can activate or deactivate the microphone, adjust the recording time, change the resolution of the videos, allow the recording LED to be visible or not, etc.
And to make storage trouble-free, it can work with high-capacity micro SD cards up to 128 GB. In fact, since it makes HD video, it is best to use high-capacity memory.
Micro WiFi spy camera with night vision
With a size so compact that it can even look like the dice of a board game, this spy camera has technical features of the highest quality. And because it works you don't have to worry, it comes with an instruction manual in English and, once you have downloaded its app to your mobile, you can adjust the settings to your needs in just a few minutes.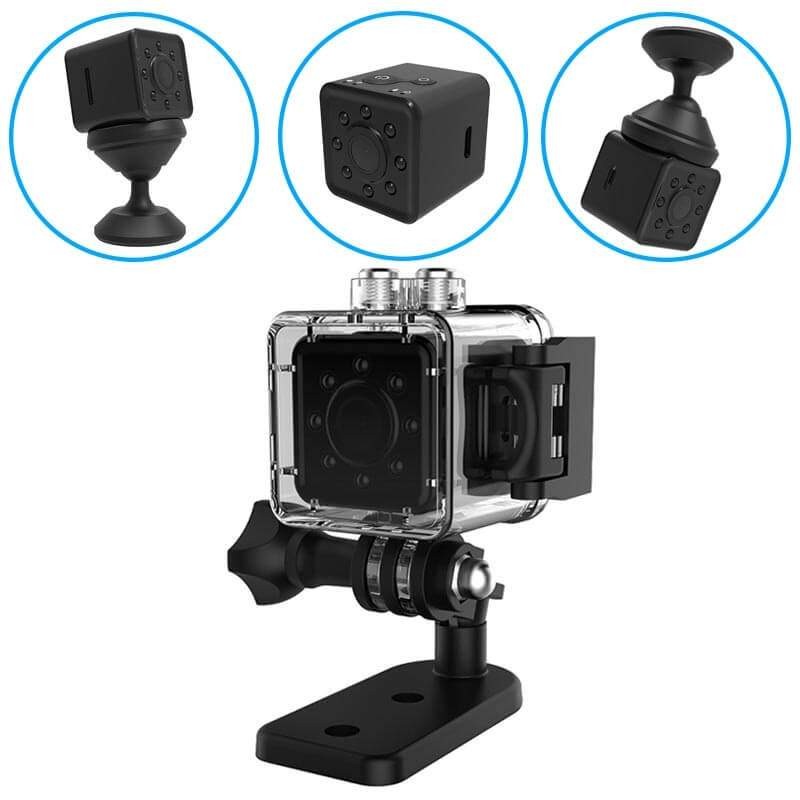 It lets you capture video in Full HD resolution at 1920 x 1080p at 30FPS, and you'll have noticed that on the front it has eight IR LEDs that allow it to capture images clearly in low-light conditions, without them ever lighting up to warn you that a recording is taking place.
Wide-angle Lens WIFI Spy Camera
Despite its small size, it has a 155-degree wide-angle lens, allowing you to get a better picture of everything around your vehicle. What's more, you can receive that information in real time, since it has WiFi with a range of about 20 meters. And if you want to hear what's going on, just turn on the built-in microphone.
It works with micro SD cards up to 512 GB, but you can also save your videos directly to your mobile phone memory.
With 90 minutes of autonomy, you are in front of a spy camera of less than 3 cm that is very simple to configure and that does not need any kind of installation. It also includes several accessories so that you can place it comfortably in your car or on your clothes and it goes as unnoticed as possible.
Record the person scratching your car!
We hope that this post will help you record the person scratching your car so that you can report it to the police.