In the changing scenario of espionage and security, technology plays a crucial role. If you're looking to stay up to date and ensure you have the best tools available, knowing the leading providers is essential. In this article, we introduce you to some of the most prominent companies in this field and explain what they specialize in.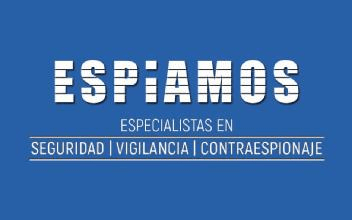 Sekotech: Lithuanian Counterespionage Teams
Why Sekotech?
Based in Lithuania, Sekotech has become a reference name in the field of security and counterespionage. The company focuses on creating high-quality lens detectors, frequency detectors and nonlinear detectors.
Featured Products
Their product line includes highly sophisticated devices that allow you to locate all types of spy equipment, from hidden cameras to listening devices. They are not only effective, but also easy to use, making them an excellent choice for professionals and hobbyists alike.
Selcom: Another Lithuanian Supplier in Counterespionage
The Force of Selcom
Like Sekotech, Selcom is another giant in the field of counterespionage, and is also based in Lithuania. Although they share similarities, Selcom brings its own approach and unique features to its products.
Product Range
Selcom offers an equally diverse range of security and counter-espionage devices. From high-tech monitoring systems to more portable solutions, the company caters to both security professionals and individuals concerned about their privacy.
Sun Mechatronics: Contact Microphones from Japan
The Specialization of Sun Mechatronics
If you are interested in high quality audio data collection, look no further than Sun Mechatronics. This Japanese company is known for its specialization in high-precision contact microphones.
What Makes Them Unique?
Sun Mechatronics contact microphones are highly sensitive and provide exceptional audio clarity, making them an excellent choice for security and surveillance professionals.
Acustek: Ireland's Covert Surveillance and Counterespionage
The Acustek Approach
Based in Ireland, Acustek it is not an ordinary company. It is dedicated to offering advanced covert surveillance and counterespionage solutions, and its products are reserved for security forces and bodies, as well as state organizations.
High Level of Discretion
Acutek's commitment to high quality and discretion makes it a preferred choice for government organizations and security agencies that need the best of the best.
Secureee: GSM Microphones from Croatia
Secureee Innovation
Based in Croatia, Secureee is emerging as a leading manufacturer in the GSM microphone sector. Its technology allows a wide variety of applications in security and surveillance.
Versatile Applications
Secureee products are known for their versatility, allowing you to perform everything from routine surveillance tasks to more complex operations that require great discretion and effectiveness.
Digiscan Labs: Frequency Detectors from Ukraine
Specialization in Frequency Detectors
Digiscan Labs, with based in Ukraine, is known for its specialization in high quality frequency detectors. These devices are essential for various applications in the world of security and surveillance.
Reliability and Accuracy
What distinguishes Digiscan Labs is the reliability and precision of its products, making them a preferred choice for those who require maximum efficiency in frequency detection.
JJN: UK Frequency Detectors
British Experience in Frequency Detection
JJN, a company with Based in the UK, they also offer high quality frequency detectors. Its focus is on developing products that meet the highest safety standards.
What sets them apart?
What makes JJN unique is its commitment to quality and innovation. Their experience in the UK has allowed them to develop products that suit a wide range of security needs.
I4 Technology: GSM Microphones from Russia
Russian Technology in GSM Microphones
I4 Technology, a supplier based in Russia, stands out in the GSM microphone market. Their products are known for their high quality and durability, offering an excellent option for various security applications.
Applications and Versatility
From routine surveillance to complex intelligence operations, I4 Technology products offer a wide range of applications, thanks to their versatility and superior performance.
LawMate: Taiwan Hidden Cameras
Discreet Surveillance Specialists
LawMate is a company with Taiwan based company that has taken discreet surveillance to a new level with its range of high quality hidden cameras.
Versatility and Reliability
From easily concealable models to cameras with advanced features, LawMate offers solutions for every surveillance scenario, ensuring maximum reliability.
TS Market: Russian Voice Recorders
Audio Capture Experts
TS Market, a Russian company, has been prominent in the high-quality voice recorder industry. Its cutting-edge technology allows for clear and precise audio capture.
Various Applications
Whether for use in conferences, investigations or personal security, TS Market voice recorders offer diversified applications with unparalleled effectiveness.
Sthealth Tronics: GSM Microphones from Croatia
Audio Security Solutions
Based in Croatia, Sthealth Tronics is another leader in the field of GSM microphones, offering products that stand out for their high quality and reliability.
Why Choose Sthealth Tronics
Advanced technology and attention to detail make Sthealth Tronics products an excellent choice for any operation requiring high-quality audio capture.
Conclusion
Whether you are looking for counterespionage products, GSM microphones, hidden cameras, voice recorders, or any other security and espionage technology, these suppliers are leaders in their field. Each of them offers high-quality solutions that fit various needs and applications.
No matter what type of equipment you need, the key is choosing the right supplier. We have featured a variety of specialized companies to help you make an informed decision. With any of them, you can be sure that you are investing in reliable and efficient products.