In our age, security and technology are related. Since ancient times, when man began to discover metallurgy, or the wheel, safety and technology have been related. Technology applied to security, for defense reasons, first, and then as a weapon for war.
At the end of the 18th century, and already in the 19th century, technological advances occurred at a dizzying rate. The telegraph, the telephone, the steam engine, photography, electricity, the automobile, the incandescent light bulb, and the first alarm systems appeared.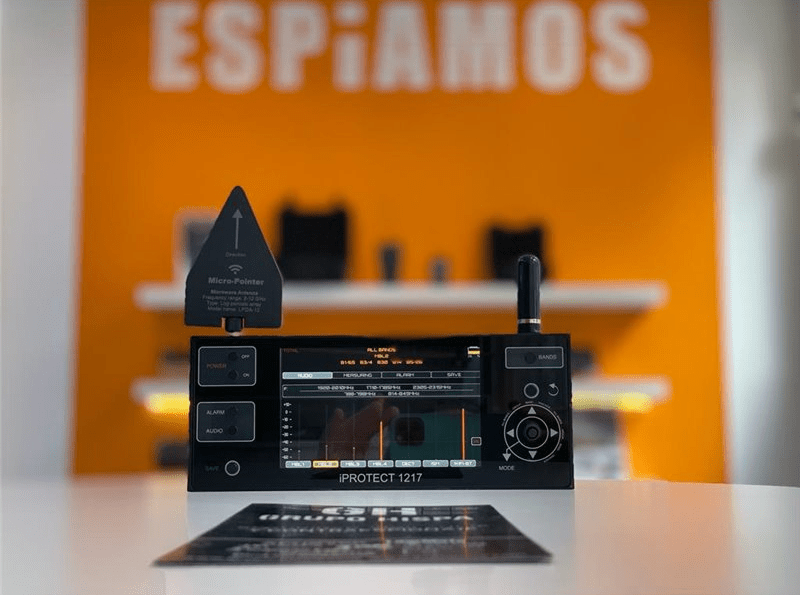 Safety and technology. First half of the 20th century and new technologies
The 20th century, with its two world wars, and the subsequent cold war, accelerated what was already dizzying. And of course, the application of these technologies to other utilities.
Sound recorders, sonar, radar, the first computers, and of course, the so-called atomic bomb, which ushered in the nuclear age. Advances in terms of transport, both land, sea and air, is impossible to quantify.
But this happened only in the first half of the century. In the second half, the space race begins. The fusion of security and technology was strengthened, and was transferred to military use.
Late 20th century
This is where security and technology are most closely linked, since artificial satellites, microwaves, laser beams, camcorders were born. > and Internet. Many of these technologies were developed in secret during the cold war.
In this era, espionage went far beyond what we have seen in the cinema. When the first James Bond used security and technology in a micro camera, or a miniature helicopter, we were amazed.
Currently, mini cameras record in HD, with high-fidelity sound, and of course, drones, have surpassed the imagination of many of us.
But, every technological advance was also used for evil. As an example, when the primitive Ethernet appeared, the same year the first computer virus appeared. The subsequent globalization of the Internet gave rise to the appearance of computer crimes.
As with espionage, the good guys use the same tools as the bad guys. That coincidence causes the crimes to appear. This is where the good guys must protect themselves. The association of security and technology provide the solution to the problem.
But, bigger inconveniences are born. The high cost that the available technology had. The devices existed, but they were very expensive and proprietary for most people. That's why the security and technology partnership was only for a few.
For some time now, and with the birth of new disruptive technologies, costs began to drop. Innovation has advanced at the speed of light and thus the relationship between security and technology is possible.
Security and technology offer
Currently, we have devices that take care of both people and the spaces they inhabit, through constant surveillance.
These devices are available, at an affordable price. Security and technology are no longer proprietary and are within the reach of ordinary citizens.
Currently, you can buy high-tech products such as:
Articlesarising from the union of security and technology
Some of the equipment that can be seen on the market today, in which security and technology go hand in hand are:
Spy cameras
Spy cameras are devices that allow us to discreetly record what we want to keep, be it just audio or video. They are hidden in different devices, telephones, watches, pens, among a wide variety of possibilities, to go unnoticed. Look at some examples:
Full HD 1080P Wifi spy camera on USB charger compatible with Android/IOS
It works like a common Smartphone charger, but with a 5 MPx camera. You can listen and see the images from your mobile or PC, in real time.
Wifi Full Hd 1080P spy camera on Minions doll with motion detection
This spy camera is hidden in a Minion doll. It allows you to see the images in real time. It is the ideal complement to keep an eye on our little ones without being noticed.
Mini Wireless USB Hidden Camera
It looks like a normal USB cable, but it has a hidden spy camera. It is used to charge any type of electronic device with Smartphone, MP3, MP4, among others. At the same time, record everything that happens.
Pepsi bottle spy with hidden camera Wifi full HD 1080p
Equipment that performs real-time surveillance. 3 different resolutions to choose from. You can record continuously. Start recording by motion detection. Record on micro SD card. You can take videos and also photos. Includes remote control.
Voice recorders
The new voice recorders do not use tape. They allow us to obtain high-quality files in digital format that can be stored on a PC. Some have extra functions such as sound detection or programming of different functions.
Papyrus III Titan Portable Professional Voice Recorder with Remote Control
It is a voice recorder for professional use. Its casing is made of titanium, which protects it from electromagnetic fields. It allows to obtain high-quality recordings, even in difficult environments.
Hidden voice recorder on credit card
This spy audio recorder is ultra flat and very light. Detect sound. It can record for 35 hours. Its design can be customized.
GPS Trackers
They are location systems to monitor and control older adults, minors or people with a disability problem. They are discreet and can be hidden in clothing. Object locators also exist with the same system.
GPS Tracker KV20 3G Logger 32 gb SD
It has triple location system: GPS + WIFI + GSM. 3G technology. It doesn't get damaged if it gets wet. It has a built-in microphone. It is resistant to falls.
IP65 GPS limpet
It has an autonomy of 30 days. Includes free lifetime tracking software. Warns with sound when it falls or is removed. It does not require special installation. It is an ideal equipment for tracking investigated cars
Frequency detectors
These devices perform a scan to detect all types of radio frequencies.
Delta X 2000/12 Portable Sweeping System
This portable equipment allows for very effective sweeps. Detects wireless cameras, GPS locators, spy microphones, among others. It helps to fulfill the necessary functions for counter surveillance.
String-2
This is equipment of Russian origin and it detects low-power sources of electromagnetic radiation. Locate wireless sources. Detects thedevices and measures their frequencies.
Microphones for security
They are the ideal equipment to make quality recordings without being detected. They can be hidden in clothes, cables, cell phones, among many others. They have GSM or radio frequency technology that allows them to have a long reception range.
KS2 Professional Undetectable FTP Wifi Spy Microphone
It is a microphone for professional use. Allows you to schedule the time to send the recordings made via Wi-Fi connection to a predetermined destination. The recording start time can also be programmed. Detect sound. Suitable for more than 5,000 hours of recording
SEM 999 ultra sensitive contact microphone
It is a wall unit that works without a needle. Includes a limiter that protects your ears from unexpected loud sounds. It has an output that allows its connection to a portable voice recorder.
What's next in security and technology
The relationship between security and technology has never been so close. In these times, security is a necessity that should not be taken lightly. Protecting our loved ones and also our assets is a priority.
Right now you can check these and many more devices in our store. Our team of expert security advisors will know how to advise you, do not hesitate and enter now.