Recording conversations is legal if you know how to do it. But be careful, if you don't know can get you in trouble. Here we will show you when and with which devices to do so. I read on!
Introduction
Today, thanks to mobile phones we can record conversations with a lot of ease, but is this legal?
There are apps that we can download free of charge, and automatically record the conversations that we keep by the phone or even in person. Some mobile phones include a series recording option.
We make it all so easy we can fall into the error of thinking that the recording of conversations is perfectly legal, but there are cases in which it is not so.
Right to privacy
The secret of the communications is a fundamental right widely protected, but often the technology makes us forget about it. Share voice memos that he has sent us another person, screenshots of conversations of WhatsApp, or even an excerpt of a conversation we have recorded, can pose a serious infringement of this right.
Many times we are not aware of it, but an action as everyday and that seems so harmless can pose even a crime, so you have to act with great caution in these cases.
However, there are also situations where a recorded conversation may become the only means that we have to prove that we are being victims of a crime.
Is it legal to record a conversation?
It is clear that it is a very complex topic, but in general lines it is understood that we may record conversations if we are part of the same. He has established the doctrine of the Constitutional Court. The other requirement enforceable is that there is not intention to make public dissemination of recordings.
Very different is the case of recording conversations in which we are not partakers. In this course we will be faced with a criminal offence of violation of secrecy of communications, which is punishable with between one and four years in prison and a fine of 12 to 24 months. It could also be considered that they are attacking the privacy of the people.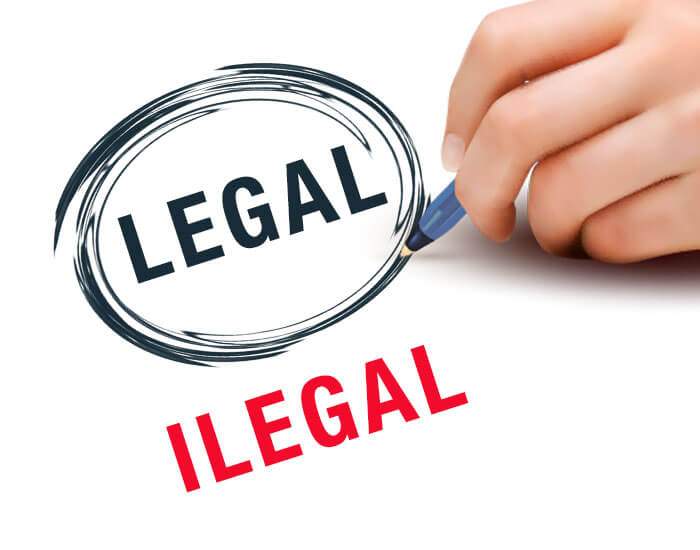 When should you record a telephone conversation?
To record a telephone conversation can prove to be very important in those cases in which we are being victims of some type of crime such as harassment, extortion, or blackmail.
A lot of people take advantage of the alleged impunity that gives a phone call to undermine the self-esteem of others, to acosarles or commit other crimes.
The great problem that has the victim in these cases is that, often, there is no way to prove that such offence has been committed. It will be the word of the victim against that of the alleged offender.
Recording a conversation Is a valid proof in a trial?
It is increasingly common for submitted recordings made with a mobile phone as evidence in trials. The case law developed around this theme you agree to the recordings as evidence legal , provided that they meet the following requirements:
The subject has performed the recording outside an active part in the conversation.
There is not provocation, deception, or coercion on the part of whom has recorded.
The recording of the conversation occurs in a public place. If it is a conversation in a private place, then there should be authorization or consent of the owner.
Now, keep in mind that the opposing party will attempt to rebut this evidence alleging breach of the Data Protection Act, the right to privacy or the secrecy of communications.
How can I record a conversation?
Today, make a recording is particularly simple. There are small devices, discrete and very easy to use. Are the recorders spies. Since there are recording devices that are hidden in pens, in bracelets smart and even in necklaces.
Anyone notice any difference with a ballpoint pen or a collar normally and therefore you can record a conversation with total peace of mind. Then you just have to download the audio and save it to a safe place. Read our post "Best recorder spy"
How do you record conversations with your phone?
Many mobile phones have in your software a option to make recordings. In the case of phones that do not have this option, in the app stores you can find apps both free and paid that allow you to perform recordings in a very simple way.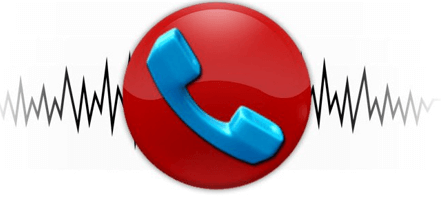 APP to record conversations on Android Free
The best app for record conversations free Android is Call Recorder. Is always in the ranking of the favorite of the users. It works with Android 3.0 and above.
As a user you can decide if you want to record all of the conversations, which record only calls from certain contacts , or to record only the calls of people who are not in your contacts list.
The recorded calls are stored in the inbox or in an external SD card, but in the premium version can be derived directly to the cloud.
App to record conversations with iPhone free
To record conversations with iPhone could be used TapeACALL that gives us 7 days of free test. This APP allows you to record all incoming and outgoing calls with the possibility of sharing it , for example, with a lawyer.
How to record phone conversations?
For recording telephone conversations we may use the call recorder AR200. It is a recorder classic that you can use a portable to record conversations or to connect to the phone (fixed or mobile) for recording calls.
One of its outstanding features is that in addition to the manual recording can also be activated by voice or by detecting an incoming call if it is connected to a phone.
Their autonomy is of 80 hours of standby time and up to 32 hours in operation. Thanks to its microphone with operation AGC can record conversations at a distance of up to 7 meters.
It has 4GB capacity for storing audio files and can play back in MP3 format.
What says the law on the recordings of conversations?
As we have seen, the case law is in favour to accept the recordings as evidence in court proceedings provided that they meet the requirements to be able to determine that it's a legal recording.
That's why, if you need to record a conversation, you need to make sure first that you do so in a legal way. Otherwise, you will not be able to use the audio as evidence, and also you could find yourself in trouble.
There are many different alternatives to record the conversations that you have both personally and by telephone. In some cases you need a device, and in others it will be with a simple application on your mobile phone.
Conclusions
Can record all voice conversations in which you are involved.
Have a system of recording always on hand is a good way of being able to assert your rights if you see that there is going to be another way to show what a person has said.
Don't forget to share and rate the article if you liked it