Introduction to the World of Spies
The world of spies is an ancient art, born from the need to obtain information, and has become a fundamental pillar of national security and business strategy in the Modern society. This field extends beyond the shadows and dark alleys that popular culture has led us to imagine; it has merged with advanced technology and taken a seat in cyberspace, often changing the course of history from behind a screen.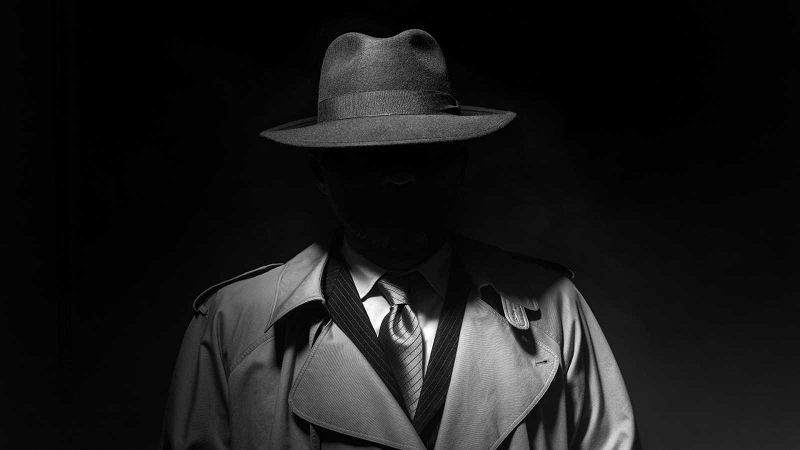 The Spies, the enigmatic figures at the center of this universe, are highly-skilled individuals who can perform in a variety of roles and circumstances. They may be undercover government agents, secretly working to protect their country, or they may be corporate spies, seeking competitive advantages for their companies. Some spies may even operate independently, selling their skills to the highest bidder.
At its core, espionage deals with the acquisition of secret information and its use or protection. However, more than that, it is a delicate and dangerous dance that requires cunning, wits and courage. For a spy, there is no margin for error. Each movement must be measured, each decision weighed. And while the stakes are high, the rewards are too: the information a spy can obtain can change the course of a war, decide the fate of a company, or even alter the direction of history.
Espionage is a path full of mystery and danger, but also intrigue and fascination. In this article, we're going to delve into the world of espionage, unravel the secrets of how spies think and operate, and explore what it really takes to live a life in the shadows.
Formation of the Spies
Training a spy is not a task to be taken lightly. Individuals selected for this work must possess a unique combination of intellectual, physical, and emotional abilities. However, these skills are not born overnight, but are the result of rigorous and meticulous training.
The training of a spy often begins with a strong academic foundation. Many spies have advanced degrees in areas such as international relations, political science, economics, or even languages. This education provides a thorough understanding of the political and cultural contexts in which a spy may operate. But formal education is only the beginning.
Spies also undergo rigorous physical training. This includes training in self-defense, physical stamina, and sometimes even more specialized skills, like scuba diving or skydiving. This physical training not only prepares spies for the physical demands of their job, but also teaches them to remain calm and think clearly in high-pressure situations.
Finally, but perhaps most importantly, spies are trained to be adaptable. Every mission, every destination, every objective is different. Spies must be able to think on their feet, adapt to new situations, and solve problems creatively. This is not something that can be easily taught in a classroom, rather it is learned through experience and constant challenge.
In short, spy training is an intensive and comprehensive process that encompasses both the development of academic and physical skills as well as the acquisition of technical and tactical skills. It's a path not everyone is willing or able to take, but for those who do, the challenges they overcome and the skills they acquire prepare them for the most difficult and dangerous tasks the world of espionage has to offer.
Education and Training of Spies
Education and training are fundamental components in the formation of a spy, so much so that without them, it would be practically impossible to survive in this field. Spies are the products of rigorous education and intensive training that focuses not only on strengthening the body, but also on sharpening the mind.
A spy's academic education often begins with undergraduate studies in disciplines such as political science, international relations, economics, foreign languages, or computer science. This solid base provides the necessary knowledge to understand the complex environment in which they will move. In many cases, spies also pursue postgraduate studies to specialize in key areas for their future work.
Once this knowledge is acquired, future spies undergo rigorous training that goes beyond academics. They learn survival skills, self-defense, weapons management, evasion and escape tactics, among others. In addition, they learn advanced surveillance and counter-surveillance techniques, as well as infiltration and extraction tactics. This training is not only done in classrooms, but also in realistic simulations that recreate the situations they will face in the field.
In addition to these physical and tactical skills, spies also receive intensive training in social and psychological skills. They learn to manipulate and persuade, detect lies, withstand interrogation, and maintain their cover at all times. This mental training is just as important, if not more so, than physical training, as a spy who is discovered may endanger not only his life, but also the entire mission and the lives of others.
Finally, spies are also trained in the use of advanced technology. This can range from operating high-tech surveillance equipment to hacking and cryptography. In the digital age, being able to navigate cyberspace is just as important as being able to navigate physical terrain.
Special Ability Development
Espionage is not a conventional task that simply requires standard training and ordinary skills. A wide variety of special skills are needed that go beyond academics and physicality. Spies must be versatile and equipped with a range of unique skills to effectively navigate through their high-stakes, high-stakes missions.
These special abilities include language and communication skills. Spies must be polyglots, able to speak multiple languages fluently in order to operate in different countries and contexts. In addition, they need effective communication skills to extract information discreetly, without arousing suspicion. Learning to actively listen and read nonverbal cues is equally important.
Spies must also develop exceptional memories. They are often presented with a large amount of information and must be able to remember small, significant details. This ability is also vital for remembering faces, names, and places, especially when working under a false identity.
The art of disguise and acting is another essential special skill for spies. They need to be able to adopt multiple identities and blend in with the crowd. This may require changing your physical appearance, your way of speaking, your mannerisms, and even your personality. The ability to lie convincingly and maintain credible "cover" is vital in this job.
In addition, the ability to analyze and make quick decisions is also crucial. Spies often find themselves in situations where they need to make vital split-second decisions. They need to be able to quickly assess a situation, identify potential threats and opportunities, and act accordingly.
Finally, spies must have strong mental and emotional stamina. They must be able to handle stress, fear and uncertainty. The ability to stay calm and focus under pressure can make the difference between mission success and failure.
Mind of Spies
The world of espionage not only demands a physically fit body and sharp technical skills, but also a strong and flexible mind. A spy's mind is his most powerful weapon, and it takes a very special kind of mindset to deal with the challenges and pressures of this field.
A spy must be cunning and perceptive, able to read people and situations quickly and accurately. They must be keen observers, noticing details that others may miss. A spy must have an excellent memory, capable of remembering names, facess, places and facts with precision.
They also need great adaptability, being able to think quickly and adjust to new circumstances. No two missions in espionage are the same, and a spy must be prepared to face the unexpected at all times.
Above all, a spy must be mentally and emotionally resilient. Espionage can be an extremely stressful job, filled with danger and uncertainty. A spy must be able to handle this stress, remain calm under pressure, and make clear and rational decisions even in the most tense situations.
In short, a spy's mind is a complex and powerful tool, honed through years of training and experience. It is the combination of cunning, insight, adaptability and resilience that allows a spy to thrive in the difficult and dangerous world of espionage.
Strategic Thinking
Strategic thinking is another crucial mental skill for any spy. At its core, strategic thinking is the ability to plan, anticipate, and act to achieve a long-term goal, even in the face of obstacles and uncertainty.
In the world of espionage, strategic thinking applies to both the macro and micro levels. At the macro level, spies need to understand the larger political and social landscape in which they operate. They must be able to understand how their individual actions fit into the long-term objectives of their organization or their country.
At the micro level, spies use strategic thinking in every mission. This may involve planning a covert operation, anticipating the target's responses, or anticipating the potential consequences of your actions. Strategic thinking also implies being prepared to adapt and change plans when circumstances require it.
Strategic thinking is a skill that can be developed with time and practice. It requires both knowledge and understanding of geopolitical and security dynamics, as well as the ability to think creatively and adaptively. For a spy, this skill is absolutely vital to navigating the complex and ever-changing world of espionage.
Stress and Pressure Management
Espionage is one of the most stressful and high-pressure professions out there. Spies must operate in hostile environments, deal with life-or-death situations, and make crucial decisions in a matter of seconds, all while keeping their identity hidden and their mission a secret. The ability to handle stress and pressure is therefore absolutely essential in this line of work.
To effectively manage stress, spies must have high mental stamina. This means having the ability to bounce back quickly from setbacks and maintain your composure in high-stress situations. Spies often resort to various stress management techniques, from meditation and deep breathing to regular physical training and adequate sleep.
In addition to handling stress, spies must also be able to handle pressure effectively. This means being able to act decisively and with precision, even when the stakes are high and the margin for error is small. Spies often find themselves in situations where a small mistake can have disastrous consequences, so the ability to handle pressure is absolutely vital.
Finally, it's important to note that managing stress and pressure also involves knowing when to ask for help. Espionage can be an isolating job, and the importance of having a reliable support system, whether it be a trusted mentor or a mental support team, cannot be underestimated.
Conclusion: The Hidden World of Espionage
Espionage is a challenging, dangerous, and often misunderstood profession. Behind the glamor and mystery often portrayed in movies and television, the reality of espionage is a lifetime of discipline, dedication, and constant learning. It requires a unique set of skills and mindsets, from the ability to think strategically and manage stress to mastery of advanced technical and social skills.
However, for those who are able to handle the challenges and pressures, espionage can be an amazing career.gratifying. Spies play a crucial role in protecting national and international security, and their efforts often remain in the shadows, unknown and unrecognized by the world at large.
So while the path to becoming a spy is arduous and demanding, the impact these individuals have on the world is immense. The world of espionage is a world of faceless heroes, dedicated to protecting their country and the world at any cost. And while this world may be hidden and mysterious to most of us, it is essential to the safety and well-being of our societies.
Spy FAQ
How to be a spy?
Becoming a spy is a challenging and rigorous process, requiring a combination of education, training, and unique skills. First, you need a solid educational foundation, preferably in fields like international relations, political science, foreign languages, or cybersecurity. However, spy agencies value a variety of backgrounds and skills, so there is no single educational path to becoming a spy.
After completing formal education, would-be spies must undergo a rigorous selection and training process. This process varies by agency, but generally includes physical and mental fitness tests, security interviews, and a series of skills assessments. Those who pass this selection process are admitted to intensive training programs, where they learn essential espionage skills such as surveillance, counter-surveillance, cryptography, weapons handling, and interrogation techniques.
In addition to training, spies must also possess a number of skills and personal traits. This includes things like the ability to think strategically, the ability to handle stress and pressure, and the ability to adapt and think creatively. You also need a high tolerance for risk, as espionage often involves working in high-pressure and dangerous situations.
How much do spies make?
The salary of a spy can vary considerably depending on a number of factors, including the agency they work for, their location, their level of experience, and the type of work they do. Spies are typically government employees, which means their salaries are generally comparable to other government jobs of a similar level.
For example, in the United States, a CIA operations officer (a common type of espionage position) can expect to earn between $55,000 and $88,000 a year to start of his career, according to the official website of the CIA. However, this range can increase with time and experience. Spies with specialized skills or who work in high-risk areas may earn higher salaries. In addition, there are additional benefits, such as health coverage, pensions and, in some cases, allowances for housing and costs of living abroad.
It is important to note that due to the covert nature of espionage work, obtaining accurate and up-to-date data on spy salaries can be difficult. Furthermore, the financial compensation is only part of what makes a career in espionage attractive to many. The chance to contribute to national security, the thrill of working on clandestine operations, and the opportunity to travel the world are also important aspects of the profession.
What education do I need to be a spy?
The education needed to become a spy largely depends on the specific agency and type of spy work being sought. In general, however, spy agencies look for candidates with a strong educational background and a wide range of skills and knowledge.
In terms of formal education, many spies have degrees in areas such as international relations, political science, foreign languages, cybersecurity, criminology, or even psychology. An advanced degree can be helpful, but it is not always necessary. Technical skills, such as coding or cryptography, can also be valuable in certain areas of espionage.
Beyond formal education, spies toothey need a variety of practical skills and knowledge. This can include things like the ability to handle weapons, knowledge of first aid, survival skills, and knowledge of surveillance and counter-surveillance techniques. Many of these skills are acquired through training provided by spy agencies after being hired.
In short, there is no single educational path to becoming a spy. Spy agencies value a wide range of skills and knowledge, and look for candidates who are intelligent, adaptable, and able to think critically and creatively.
What skills are required to be a spy?
Being a spy requires a variety of skills beyond what could be learned in a classroom setting. First, spies must have strong critical and analytical thinking, as they often need to make quick decisions in high-pressure situations. They must be able to quickly analyze information, identify patterns, and make informed decisions based on available information.
Adaptability is another key skill in the world of espionage. Spies often find themselves in unfamiliar situations and must be able to think on their feet and adapt to changing circumstances. This adaptability also applies to their ability to adopt various identities and blend into different cultures and environments.
In addition, spies must be skilled at communication. This includes both the ability to collect information effectively and the ability to transmit it securely. They must also be able to build and maintain relationships, as they are often dependent on a network of informants and contacts.
Finally, spies need a large amount of technical skills, which can vary depending on their specific role. This can include everything from cybersecurity skills to foreign language skills, survival skills, and the ability to handle a variety of equipment and technology.
Is it dangerous to be a spy?
Being a spy can be dangerous, as it often involves working in high-risk situations and hostile environments. Spies may be exposed to a variety of threats, from discovery and capture to physical violence. In some cases, they may be required to carry out operations in conflict zones or in countries with hostile governments.
In addition to the physical dangers, espionage can also have an impact on mental and emotional health. Spies often work in isolated and stressful conditions, and must manage the constant stress of keeping their hidden identities and living a double life. Mental health support is a crucial part of a spy's well-being, and spy agencies often provide resources and support in this area.
It's important to note that while spying can be dangerous, spy agencies go to great lengths to protect their staff and minimize risk. This includes extensive training, constant support, and careful planning of missions and operations.
What does a typical day in the life of a spy look like?
A day in the life of a spy can vary greatly depending on their mission and her role. Some spies may spend their days in an office, analyzing information and preparing reports. Others may be in the field, conducting surveillance operations or collecting contact information.
A typical day can include a variety of tasks, such as monitoring intelligence information, planning missions, meeting with informants, and conducting covert operations. It also often involves a significant amount of "cover" work - that is, maintaining the spy's identity and cover story.
In addition, a spy may spend time learning and improving skills, such as foreign languages or cybersecurity techniques. There may also be time dedicated to physical and mental health, such as regular exercise and stress management techniques.
It's important to remember that while espionage may seem exciting, it also involves a lot of hard work and sacrifice. Spies often must work long hours in difficult conditions and be prepared to put their personal needs on the back burner to meet the challenge.follow your mission.
Where do spies work?
Spies can work in a variety of locations and environments, depending on their mission and the agency they work for. Some spies work primarily from an office, where they collect and analyze information from various sources to provide intelligence reports. These spies may be based in the headquarters of an intelligence agency, such as the CIA in the US or MI6 in the UK, and their job may be similar to that of a research analyst or data scientist.
On the other hand, many spies spend time in the field, conducting covert operations and gathering information in person. This can involve working in a variety of settings, from the bustling capitals of nations to remote rural areas. Spies in the field may need to travel frequently, sometimes to conflict zones or hostile countries.
In addition, some spies work in cybersecurity roles, where they may be based in an office but conduct operations in cyberspace. These spies may spend their time tracking down cybercriminals, protecting their country's digital infrastructure, and conducting cyber-espionage operations.
In short, there is no single answer to the question of where spies work. Depending on their skills, interests, and the nature of their work, a spy may find their "office" to be anything from a desk in Langley to a cafe in Moscow.
What kind of equipment do spies use?
The equipment and gadgets used by spies can vary greatly depending on their mission and specialty. However, some of the most commonly used equipment in espionage include:
Surveillance Devices: This may include hidden cameras, audio recording and gps trackers. Spies can use these devices to gather information without being detected.
Secure Communications Equipment: Spies need to be able to communicate securely with their agency and other contacts. This may involve the use of encrypted phones, secure messaging software, and other secure communication devices.
Cybersecurity Tools: For spies working in cyber espionage, cybersecurity tools are essential. This can include software for encryption and decryption of information, tools for ethical hacking, and software to protect against cyberattacks.
Concealment Devices: Spies often need to hide documents or equipment. This may involve the use of hidden compartments, concealment devices, and other gadgets to safely conceal and transport information.
It's important to remember that while these gadgets may look like something out of a James Bond movie, the equipment used by spies in real life is often far less glamorous. The true art of espionage lies in the spy's ability to collect and analyze information, not in the technology he uses.
How do spies protect their identity?
Protecting your identity is a crucial part of a spy's job, and there are several techniques spies use to keep their true identity a secret.
First, spies often adopt a "cover identity". This is a fake identity that the spy uses in her work, complete with a backstory and credible personal details. This identity can be as simple as a new profession and name, or it can involve taking on a completely new persona.
Second, spies adhere to strict information security standards. This means that they are very careful about what information they share and who they share it with. They avoid talking about their work and are aware of the possibility of being watched or recorded at all times.
In addition, spies use a variety of techniques to avoid detection and surveillance. This can iInclude changing your appearance and routine frequently, using counter-surveillance (techniques to detect and evade surveillance), and using secure and encrypted communications.
Finally, it is important to note that spy agencies also play an important role in protecting the identity of their agents. They provide training and support to their spies and take steps to protect information about their staff.
How do I find out if someone is a spy?
Identifying a spy can be extremely difficult, as spies are experts at hiding and blending in. However, there are some signs and behaviors that might suggest that someone might be involved in espionage:
Frequent changes in appearance or routine: Spies often change their appearance and routine to avoid detection.
Reserved or secretive behavior: Spies are often very cautious about the information they share and can be evasive about their personal or professional lives.
Frequent and/or unexplained travel: If someone travels frequently, especially to conflict zones or to countries with hostile governments, it could be a sign that they are involved in espionage.
Use of counterespionage: This can include things like repeatedly looking over your shoulder, changing your route home or to work, or appearing concerned about being followed.
It is important to note that these signs are only possible indicators, and many people who exhibit these behaviors are not involved in espionage. Also, a professional spy probably won't show any of these signs. If you really suspect someone may be a spy, it's best to report your suspicions to the proper authorities rather than try to investigate on your own.