Install gps locator in a car? You should know that it is not an easy task, not because the installation is complex, but because there are a large number of models on the current market, each one with different characteristics, depending on the use you want to give it.
If you are not a professional on this type of article, we want to leave you with a series of tips to help you to make it easier to install a car tracker and know where the GPS is placed.
With the help of a GPS for cars you will know at all times where your vehicle is through an external application. This is of great help to prevent theft, to know what your company employees do when they take a company vehicle and even catch who scratches your car.
No matter what your reason is, what really matters is that you can choose the gps locator that best suits your needs.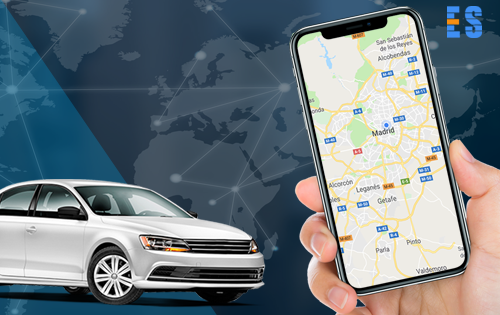 Where install a GPS car tracker?
To know where to put the GPS in the car, we want to give you some tips that will help you keep it hidden for as long as possible, without anyone noticing that it is there .
In the event that you have access to the vehicle (we assume you do), you can install it inside it, specifically under the seats, and even inside it. Don't worry about battery life as it depends on the model you choose. The model FM1120 can be a good option.
Another idea on where to install a GPS car tracker is to buy one that does not have an internal battery, such as the FMA 110 which is a cheap gps locator that receives its charge directly from the vehicle.
Another idea to know where to put the GPS in the car is under it, in fact, it is one of the most chosen options today, because they are even harder to find and easier to access.
Some locators are magnetized, such as the IP65 GPS lapa that hold perfectly and you don't have to worry about getting them wet. The only thing you have to make sure is that it is in a place where it does not suffer bumps or potholes.
There are thousands of places where the GPS is placed, all you need is to use your imagination and choose the one that meets your needs. To increase your chances of success, we recommend reading this article: How to find a hidden GPS locator in the car?

How to put a GPS in the car
What you have to know when placing the GPS in the car is that it must be in a protected area, that only you know that it is there and whoever no one else can easily access it.
In the event that you are going to use a power outlet so that it is continuously receiving electrical power, the cable must also be hidden and make sure that it will not cause damage to the vehicle.
It may seem like a lot of work, but once you know where you are going to place it, in just over an hour or two you will have it fully operational and ready to send you the GPS signal .
How to install a GPS in a vehicle
The most important thing when it comes to knowing how to install a GPS in a car is that you spend some time thinking about how to do it, so you will avoid problems at the time to carry it out. In the case of needing installation, plan it carefully, the objective is that, once done, you do not have to modify it or repeat it when you realize that you have made a mistake.
If you are thinking of connecting it to the battery, a good option would be the GPS tracker SV06N
You must leave it connected so that it only starts charging when the vehicle isrunning. When it turns off, so will the charge, so it will start using the internal battery.
Although it is a very simple procedure, when carrying out the GPS installation in vehicles , you must take into account the following variables:
How much does the tracker battery use
How much charge you provide to the vehicle
Available charge in the car
How to install a car locator
Depending on the model, it may be easier or more difficult to install it. In the first case, with the SV06N model, all you need is to connect it using a quick installation guide, so it shouldn't take you more than 15 minutes to do so.
When installing GPS in cars it is necessary that you know that you can do it on your own if you understand mechanics or if you are properly informed about it, although you can also go to professionals who will do a better installation for you if you don't want to risk it (it depends on the simplicity of the installation).
Once you have found a location near the wiring of the vehicle, such as the area of the headlights and verified that the voltage will not cause problems (depending on the voltage at which they work locators), you can proceed with the installation.
If you are going to install car GPS in the area of the headlights, once finished, check that they are still working properly and that lighting has not been compromised. It is evident that the more hidden it is, the better.
This video shows how to install this anti-theft GPS tracker
Car locator without installation
Some models, such as the OBD GPS tracker do not require installation. This product is used to control both a personal and a company vehicle, with the advantage that you will save time. By having a small size and being discreet, you will avoid the risk that it can be manipulated by third parties.
To start using it, all you have to do is connect it to the vehicle's OBD system (On Board Diagnostics), in charge of providing control and monitoring of all the devices found in the car. In this way, you will be able to carry out vehicle control by GPS effectively, without the need to go to professionals or drill holes in your vehicle to make a hole for it.
With this free application for smartphones you will be able to find where the OBD connection is in your car. It currently has more than 800 vehicle models in its database.
How much does it cost to put GPS in a car
Although now that you know how to install a GPS in a car, you may be wondering how much it will cost to do so. Contrary to what you may have thought at first, the truth is that you do not have to spend a large amount of money for it.
Installing GPS in a car will depend on the model of the locator you choose, and it can cost between €70 and €165 (although there are also more expensive models). Taking into account the functionality of these types of products, their low price, the service they will provide you and the fact that they include the best technology inside, it is a fairly low price that is worth investing in.
If, in addition, you take into account that with the simple fact of having it installed you can prevent your vehicle from being stolen, you will actually be saving money. You will also be able to recover it easily, you only have to notify the police and allow them to monitor the vehicle in real time with the GPS locator installed.
GPS for cars How does it work?
To know how to install a GPS in a car, you must take into account the functions that a tracker has, they are the following:
Play the history of the routes that have been followed (the time may vary depending on the model chosen)
Track Live
The duration of the batteries, which can reach up to 60 days
Installation
Limit movement
Create alert zones to notify you if you enter or leave them
The best thing about vehicle control by GPS is that through a mobile application you can see the route that is being taken or where the vehicle is at that moment. To do this, the company that sells you the product must provide you with the program that must be downloaded to use these functions, although in some cases it is included in the manual, you just have to follow the steps indicated.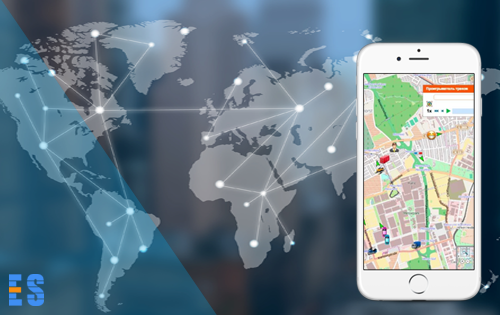 Advantages of install a car locator
In summary, installing a GPS vehicle locator can provide you with the following advantages:
Optimize security systems: Whether for a vehicle or a fleet of transport for work, you will improve and facilitate the safety of all your staff, in addition, you will know the location of all vehicles in case of an emergency, such as accident, car failure and even theft.
Prevention against theft: When a vehicle is stolen, it can mean the loss of thousands of euros that you invested in ithe. A tracking system is the most effective solution to avoid this problem, since you will be able to locate your car in a matter of seconds. It is true that you need to make a small investment in this product, but prevention has always been better than cure.
Reduction of operating costs: Each GPS locator incorporates software with which you can manage and know the routes that are made with the vehicle. Thus, you will be the one who decides if they are efficient (if it is a company car) or if it is used for purposes that are not authorized.
How to set up a GPS for a car
GPS setup is usually the most complicated part of the whole process. It is done by sending SMS and parameters such as the server IP, data transmission time, movement detections, etc. are established. It is highly recommended that the company that sells it to you configure it and connect it to the tracking platform.
Setting up the tracking platform is easier. Once you have accessed, you will be able to see an interface that gives you the possibility to customize it to your liking and to activate or deactivate different functions.
One of the most common options is to create a zone where the vehicle should not enter. An example is that of a company transport that makes a route through the Community of Madrid, you can configure it in the event that it leaves its route or leaves the Community. In this way, you will know if the worker does his work well or not.
You can also adjust some parameters so that it consumes more or less battery, so that it starts transmitting data every time the vehicle is turned on and stops when it is turned off, if highways, tolls or secondary roads are being used and endless possibilities in which you will have to spend time so that everything is perfectly adapted to your needs.
Other types of vehicle tracking devices that exist
Although you already know the basic GPS locators, which may or may not have a battery and must be hidden so that no one can locate them, you should know that there are other models as well that can be of great help and that perfectly meet their objectives.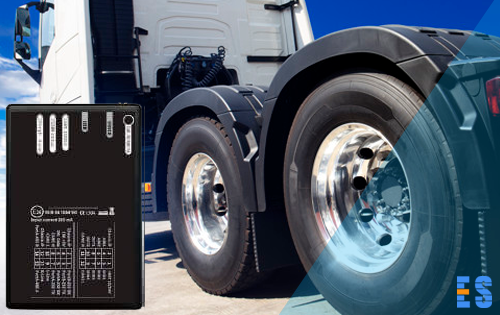 An example can be a GPS locator in cigarette lighter socket. As well as being easy to install, no one will know it's there as it "camouflages" and acts just like a real cigarette lighter socket. One of its advantages is that you will not have to fight with the cables, all you have to do is connect it and it will be ready to be used.
There are also GPS trackers that use a GPRS or 3G connection, such as the FM 1202. The main advantage of this type of product is its coverage. As they use the same as mobile telephony, no matter how far it is, they can always send you a signal with the location where it is, improving your user experience.
On the other hand, there are GPS LPWAN locators, also known as Sigfox. They are very similar to the previous ones, with the difference that they use a communication module instead of using the telephone network. The coverage is very wide, the battery has low consumption and it is not necessary to go to a professional to carry out its installation.
Lastly, there are Bluetooth locators. The main disadvantage is that they only serve to locate people or objects that are nearby. You will be able to know if your vehicle parked on the street is stolen. The battery consumption is very low and the costs are very small. They are not recommended for tracking vehicles.
15 Frequently Asked Questions About GPS Car Trackers
1. What is a GPS car locator and what is it for?
A GPS car tracker is a device that uses Global Positioning System (GPS) technology to determine the precise location of a vehicle at any time. These devices receive signals from GPS satellites, process the information and determine the exact position of the vehicle. The main purpose of a GPS car locator is to offer security and peace of mind to the owners. It serves several purposes, including:
Real-time tracking: lets you know where the vehicle is at any time.
Theft prevention: in the event of theft, the vehicle can be located and recovered quickly.
Fleet monitoring: companies with several vehicles can manage and optimize routes.
Parental control: parents can know where their children are if they are using the car.
History of routes: to see the places and routes that a vehicle has taken in a certain period.
2. Is it legal to install a GPS locator in my vehicle?
Yes, it is completely legal to install a GPS locator in your own vehicle. However, there are some considerations to keep in mind:
The vehicle must be owned by you or you must have the owner's permission to install the device.
It is not allowed to install a GPS locator in a vehicle without the knowledge and consent of the owner. Doing so may be considered an invasion of privacy and could lead to legal consequences.
If the pager is used to monitor employees or in company vehicles, it is important to inform employees about the device and its purpose.
It is advisable to check the local laws and regulations in your specific country or region to ensure that you comply with all regulations in this regard.
3. Where is the best place to put the locator in my car?
The ideal location to place a GPS locator in your car will depend on the type of device, if you want it to be hidden and the purpose of the tracking. Here are some recommended options:
Under the car: Using a magnetic casing, you can stick the locator to the metal part under the vehicle. It's an inconspicuous place, but make sure it's secure and protected from water and dust.
In the engine compartment: There are many concealed places inside the engine compartment that are ideal, but it is important to make sure the locator is not too close to sources of heat or moving parts.< /li>
Under seats: Placing the locator under the seats is discreet and protects it from the weather.
In the glove box: It is an accessible place and easy to install. However, if someone checks your vehicle, they could easily find it.
In the trunk: This is another discreet place and offers space for larger devices if necessary.
Remember that the locator must have a clear view or at least not be too obstructed to receive the signals from the GPS satellites. Some materials, such as metal, can interfere with signal reception, so keep that in mind when choosing a location.
4. Does the GPS locator require a subscription or monthly fee?
Not all GPS trackers require a subscription or monthly fee, but many do, especially those that offer real-time tracking and advanced alerts. These devices use mobile networks to transmit the location of the vehicle to a platform or application, and for this reason, they usually have a service cost associated with them. Rates vary by provider and services offered. There are some GPS locators that work without a subscription and only display the location when in close proximity to a receiving device, such as a smartphone, but these tend to have a limited range and do not offer long-distance real-time tracking. It is important to read the specslocator specifications and conditions prior to purchase to fully understand any associated costs.
5. What type of battery does it use and how long does it last?
Most GPS car trackers use rechargeable lithium-ion or lithium-polymer batteries. However, battery life varies widely by model and usage:
Vehicle-connected pagers: These devices connect directly to the car's electrical system and therefore do not require frequent recharging. However, they have energy saving systems to avoid discharging the vehicle's battery when it is off.
Standalone locators: Their duration can vary from a few days to several weeks or even months, depending on the location update interval, device characteristics, and battery capacity. For example, a device that updates its location every few seconds will consume more power than one that updates it every hour.
It is essential to review the device specifications and the reviews of other users to get a clear idea of the actual battery life in daily use conditions.
6. How can I view the location of my car in real time?
To view the location of your car in real time using a GPS locator, the following process is normally followed:
Mobile app or web platform: Most modern locators offer a free mobile app or web platform where users can log in and see the exact location of their vehicle on a map in real time. royal.
Alerts and notifications: Many devices offer the option of configuring alerts that are sent to your mobile phone or email in case of unexpected movements, speeding, leaving a pre-established area, among others .
Location history: In addition to real-time viewing, these platforms often allow you to review the vehicle's route and stop history, which can be useful for checking previous routes.
It is important to make sure that the device you purchase is compatible with your mobile operating system (Android, iOS, etc.) and that the platform or application offers a friendly and easy-to-use interface.
7. Are GPS locators resistant to water and dust?
Yes, many GPS trackers designed for vehicles come with some degree of resistance to water and dust, which is essential when you consider that they may be exposed to different weather conditions. However, not all devices have the same level of protection. To find out how resistant a tracker is, you can look up its IP (Ingress Protection) rating. For example, a device with an IP67 rating is protected against dust and can withstand temporary immersion in water. Be sure to check the product specifications or check with the manufacturer to find out the exact level of protection it offers. Despite its resistance, it is advisable to install the tracker in a place where it is as protected as possible from external elements, especially if it is in an external part of the vehicle.
8. Is there any risk that the tracker will affect the operation of my car?
When properly installed, a GPS locator should not affect the normal operation of your car. These devices are designed to operate independently and only require power from the vehicle's battery, without interfering with the car's electronic or mechanical systems. However, it is crucial to follow the installation instructions to the letter and to ensure that the locator is not in contact with moving parts or sources of excessive heat. If you decide to connect it to the vehicle's electrical system for constant power, it is advisable to do so with the guidance of a professional to avoid possible complications. If you experience any problems with your car after installation, it is welcome.It is advisable to check the connection and location of the locator or consult an expert.
9. Can I install it myself or do I need a professional?
The installation of a GPS tracker depends largely on the type of device and your technical skills:
Easy installation: Some locators are self-contained and have simple mounting systems, such as adhesives or magnets. These can generally be installed by anyone following the manufacturer's instructions. For example, the locators that are placed under the car with a magnetic casing or those that go in the glove compartment or under the seat.
Advanced Installation: If the tracker is connected to the vehicle's electrical system, it can be a bit more complex and may require basic knowledge of automotive electrical. Although some homeowners choose to do it themselves, if you're unsure, it's a good idea to hire a professional to ensure a safe and effective installation.
If you decide to do it yourself, read the instructions carefully and, if possible, look for tutorials or guides online. If at any time you feel uncertain or consider that the process is beyond your capabilities, it is better to turn to an expert.
10. What do I do if my GPS locator stops working?
If your GPS locator stops working, follow these steps to try to fix the problem:
Check power: Make sure the tracker battery is charged or, if connected to the vehicle, the connection is good and there are no interruptions.
Check coverage: GPS locators need a clear satellite signal to work. If you are indoors or with significant obstructions, such as an underground garage, you may not receive a signal. Take it out into the open and see if it regains functionality.
Reset: Like other electronic devices, resetting the locator (power cycle) can fix temporary failures.
Updates: Check if the manufacturer has released software updates for the device. Sometimes an update can fix known issues.
Technical Support: If you've tried the above solutions and your device still doesn't work, contact the manufacturer's technical support or the place of purchase. It could be under warranty or offer specific solutions for your model.
It is important not to attempt to repair the device yourself without the proper tools or knowledge, as you may cause further damage or void the warranty.
11. Is there a difference between a GPS tracker for a car and one for a motorcycle?
Yes, there are some differences between GPS trackers designed for cars and those designed for motorcycles:
Water resistance: Motorcycle trackers tend to have higher water resistance, as they are more exposed to weather conditions than car trackers.
Size and design: Motorcycle trackers tend to be more compact and discreet to fit into tight spaces and not be easily detectable.
Electrical connection: While in cars there are various connection options, on motorcycles it is essential that the connection is simple and does not interfere with other systems on the motorcycle.
Vibration: Motorcycle devices often have additional mechanisms to resist constant vibrations from the motorcycle.
Although it is possible to use a locator designed for cars on a motorcycle, it is always advisable to purchase one specifically designed for the type of vehicle in question to ensure its effectiveness and durability.
12. What range does the GPS locator have?
The range of the GPS locator does not refer to the distance between the device and the satellite, since GPS satellites cover almost the entiredo the globe. The real question is how that location information is transmitted to the user:
GSM-based trackers: These use the mobile network to transmit location and therefore their range is limited by the mobile network coverage. If the vehicle enters an area without coverage, the device may not transmit data in real time, although some models save that information and transmit it once they return to an area with coverage.
Offline locators: These have a more limited range, as they only transmit the location when they are close to a receiving device, such as a smartphone. In this case, the range could be only a few meters up to a few kilometers, depending on the model and the technology used.
Radio Frequency Locators: These transmit using radio waves and their range can vary widely, from a few kilometers to more than a hundred, depending on the device and terrain conditions.
It is critical for the user to understand the type of technology used by their tracker and any range limitations it may have, especially if it is used for security or tracking purposes.
13. Can I set up alerts or notifications with my tracker?
Yes, most modern GPS trackers offer the ability to set up alerts or notifications based on different criteria:
Geo-fences: You can set specific geographic areas and receive a notification if the vehicle enters or leaves that area.
Speeding: Receive alerts if the vehicle exceeds a predetermined speed.
Low Battery: Many pagers will notify you when the battery is reaching critical levels.
Unauthorized movement: If the vehicle moves outside of a set schedule or without authorization, the tracker can send an alert.
To configure these alerts, a web platform provided by the manufacturer or a mobile application associated with the device is generally used. It's important to review the pager's specifications and features when purchasing it to make sure it offers the alerts you need.
14. How does weather or construction affect the performance of the locator?
The performance of a GPS tracker can be affected by various environmental and physical factors:
Constructions: Tall buildings, tunnels, underground parking garages, and other massive structures can block the GPS signal, making it difficult for the locator to determine your exact location. In dense urban areas, this is known as the "urban canyon effect".
Weather: Although the GPS signal generally passes through clouds, thunderstorms and severe weather conditions can interfere with the accuracy of the locator. Heavy rain, snow, or extreme weather events can temporarily decrease accuracy.
Natural Obstructions: Mountains, hills, dense trees, and other natural elements can also influence signal quality.
Although these factors can momentarily affect accuracy, modern GPS locators are designed to be quite resistant to this interference. Many devices have AGPS (Assisted GPS) technologies that use data from mobile networks to improve accuracy in areas where the GPS signal is weak.
15. Are there mobile applications compatible with these devices?
Yes, most modern GPS locators are designed to be compatible with mobile applications. These apps allow users to view the vehicle's location in real time, set up alerts, review location histories, and manage multiple devices.
Manufacturer Apps: Many locators come with their own app designed specifically for that device. These apps are usually free and available for all major mobile platforms, such as Android and iOS.Yes.
Third Party Apps: Some locators are compatible with third party tracking apps, giving users more flexibility in how they want to manage and monitor their device.
It's important to check the app's compatibility with your device before purchasing, especially if you have specific preferences or already use an app that you'd like to keep.