Bullying has become infamous in recent years and it seems that cases of this type do not stop appearing. Maybe bullying has always existed, but it is now that we are really aware of its seriousness. It is important to know bullying and what to do against it in order to act in the best possible way in case our children are victims.
Same as for demonstrate mobbing We anticipate that a fundamental part of your action plan will be to obtain evidence, for which the spy cameras and recorders that we will see later can help you a lot.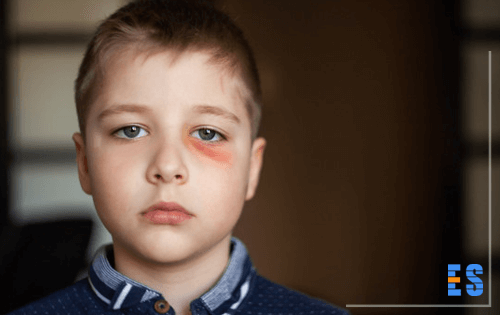 Bullying and academic performance
Detecting that bullying is taking place is not always easy. It is normal for children and adolescents to keep this problem to themselves, either out of shame or even because they believe that they are to blame for what is happening.
But it is a serious situation that affects young people at all levels. In the next section we will see some of the symptoms that can alert us that something is happening, but one of the most obvious is the drop in school performance.
For no apparent reason, a boy or girl who has always gotten good grades begins to lower her performance significantly. She fails subjects, we receive notes from the teachers that they have not done their homework, etc. 
When a young person goes through a situation of this type he usually rejects both the school or institute and everything that has to do with it, hence the drop in academic performance.

How school bullying develops
Not all cases of bullying at school are the same, but we can find a series of characteristics that are common to all of them.
Characteristics of bullying or school harassment
There is a victim.
There is an aggressor or a group of aggressors.
Physical or verbal attacks on the victim are recurrent.
The problem goes unnoticed by adults.
Witnesses to the attacks remain silent for fear of reprisals.
How school bullying starts
One of the biggest problems we encounter when dealing with bullying issues is that we often act too late.
The problem begins with behaviors that we often consider normal, although in reality they are not.
Bullying and school discrimination are two sides of the same coin. That is why the first behaviors are designed to ridicule and socially isolate the victim. Here we find behaviors such as calling names, insulting or leaving the boy or girl aside.
Once the victim has been socially isolated, the abuser can move on to more serious behaviors such as physical assaults.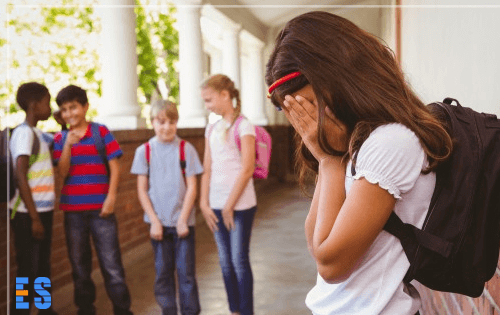 How to act againstschool bullying
As in the workplace bullying it is important that we are aware that  we must all act in the face of this problem . As parents we must be especially attentive to detect if our son is being a victim of this type of aggression or even if he is the aggressor. 
Bullying is also fought at home. Teaching children to respect others prevents them from becoming what we have always called bullies.
On the other hand, we must also help our children develop their self-esteem and learn to defend themselves, this will reduce the risk that they may become victims.
Raising awareness of these problems at school is also essential. Bullying prevention programs place special emphasis on the fact that the children themselves report the facts, even if they are only mere witnesses and not the victims.
In the end, the important thing is that everyone is aware that in case of detecting a problem of this type, they must act to help the victim who suffers bullying or school bullying.
What to do in case of bullying
It all comes down to one word: act. If we are aware of a case of abuse, we must report it immediately so that those responsible (usually the school) take the appropriate measures.
But be careful, this is not always easy. There are cases in which there is not a relationship of equality between the victim and the aggressor, but one of superiority. This occurs when it comes to teacher-to-student bullying.
These cases are, if possible, even more serious. Teachers are supposed to be in charge of maintaining order in the classroom and instilling values in their students, but in recent times we have seen that some are not as professional as they should be.
Here the children's fear of reporting, whether they are victims or witnesses, is even greater for fear of reprisals being taken against them or of not being believed directly.
If a child reports bullying by a teacher, it is best to bring the matter to the attention of the school and for it to take the necessary measures. Direct confrontation between parents and teachers is never a good idea.
Unjustified aggression bullying and school violence
When we talk about how to overcome school bullying we always think of the victim, but we must not lose sight of the aggressor.
In the case of bullies, we find ourselves in totally unjustified situations of violence towards their peers and we must find the origin of this behavior in order to treat it.
A violent environment, a broken family nucleus or something as simple (and as serious) as a complete lack of tolerance for frustration, can give rise to violent behavior and turn a child into a aggressor.
Types of bullying school violence
One of the factors that makes it so complicated how to detect bullying at school is precisely that it can take many forms. The most typical are the following:
Physical violence: is the most common, especially among boys. It consists of hitting, shoving and in the most serious cases it ends in real beatings.
Psychological violence: includes a wide variety of actions that aim to undermine the victim's self-esteem and isolate her. It can manifest itself in the form of insults, threats, blackmail, etc.
Sexual Violence: This particularly serious form of bullying includes harassing behavior and even sexual abuse. A variant is homophobic bullying, when the victim becomes such because of her orientation.exual.
Social violence: these are acts that lead to the total isolation of the victim from the rest of the classmates. For example, no one wants to collaborate with her in teamwork.
Cyber Bullying: we will refer to it later in more detail.
What are the consequences of school bullying
This serious problem has consequences for everyone involved.
Consequences for the victim
School failure due to lack of concentration problems and even missing classes.
Generalized episodes of anxiety.
Self-esteem problems.
Appearance of depressive symptoms.
Attempted suicide.
If the effects of bullying on the victim are not adequately treated, we may find that they last over time and even affect them in their adult life
Consequences for the aggressor
School failure.
Reinforcement of aggressive behaviors as a form of reaction.
If a school bully is not treated appropriately, we can find ourselves before a person who will be violent throughout his life. In the case of boys, this profile can end up becoming an abuser.
Consequences for the other students
General discomfort due to the bad atmosphere in class.
Bad learning compared to the response to be given to unfair actions.
Incorrect assessment of violence as something that can provide status in the social group.
Consequences of a complaint for bullying
Once the complaint is filed, the victim is no longer alone, a whole framework is set in motion to protect her.
It is normal for the school to activate the anti-bullying protocol. This implies new efforts to raise awareness among students and separation of the victim and the aggressor from her.
It is common for the bully to be expelled for a while and then prevented from coinciding in the same class.
In the most serious cases, if you choose to file a complaint with the Police and take the case to court, the aggressor could end up in a juvenile center if his violent conduct has been particularly serious.
For their part, the parents of the aggressor will be responsible for paying compensation to the victim if the obligation to pay civil liability is established by judgment.
If it is detected that the minor's aggressiveness may be related to a bad family environment, measures can also be taken such as suspending the parental authority of the parents.
Tips to avoid school bullying
Training and educating children are the only ways to prevent this type of situation from occurring. But as adults we cannot limit ourselves to just this, we must exercise active surveillance to make sure that our children are neither victims nor aggressors.
Educating in values, raising children with high self-esteem and capable of overcoming frustration is the key to keeping children away from this problem.
Get evidence to demonstrate bullying or bullying
One of the biggest issues we face when our child is being bullied is obtaining evidence. We can make the complaint without counting on them, but it will be more difficult for them to believe us and take the appropriate measures.
That's why it's important to look for ways to get proof. In this sense, spy cameras and recorders can be very useful.

¿ Why buy a tape recorder to demonstrate bullying?
In many cases, a voice recorder may be the only way to prove that our son or daughter is being bullied or bullied. They may not want to talk because they feel intimidated or even see it as normal.
There are recorders for all kinds of situations. We can inform the boy or girl so that they know that they are carrying it and activate it at the appropriate time. But we can also use one that is activated by the voice without its presence being noticed. 
Top 5 Spy Voice Recorders 2023 to Prove Bullying
Because there are many hidden recorders available in the market and it can be difficult to choose the most suitable one, we have prepared a list with the best voice recorders to demonstrate bullying or bullying of the year for make the selection process easy for you.
1 - Mini pendant spy recorder for bullying
With the mini recorder hidden in a pendant you will have at your fingertips a very discreet recorder with a very small size, ideal for going unnoticed.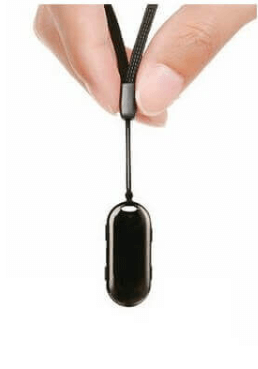 Advantages of the mini-spy-recorder
It is only 5 cm long and weighs very little. Any child can wear it around their neck without being disturbed and without attracting attention. It charges in less than an hour and can run non-stop for 30 hours. You can listen to the audio directly with headphones or by downloading the audio to a computer.
Drawbacks of the collar-spy recorder
They do not have a slot to insert additional memory cards. You will have to make do with its 8GB of internal storage and download the audio frequently. If you put it under your clothes, you lose audio quality, so try to wear thin clothes.
You are interested in this recorder if you want a good audio quality because when it is hung from the child's neck it will be able to record the evidence of bullying clearly.
2 - Spy type keychain recorder to demonstrate bullying school
By examining this spy recorder on keychain we have found a very good option to record in a totally discreet way and without raising suspicions.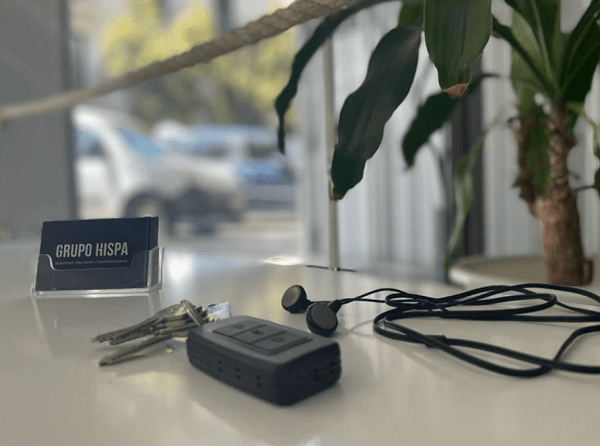 Advantages of the spy audio recorder
This recorder is very similar to the one we discussed earlier because it is very small in size. But this time it's camouflaged on a keychain that your son can carry in his backpack, on his clothes or in the pencil case he uses at school. You can store up to 96 hours of audio and it also works by sound detection.
Only record from 5 meters away, so you'll need to make sure it's close to the conversation you want to record.
This is your recorder if you can use it close to the conversation, such as on top of the table.
3 - 128Gb USB spy recorder to prove bullying
This is hidden recorder on USB yes, it can be camouflaged in plain sight without any suspicion. Now children use computers in class and it is very common for them to carry the occasional USB flash drive with them. The best thing is that it works as a real memory to store files, in addition to recording conversations.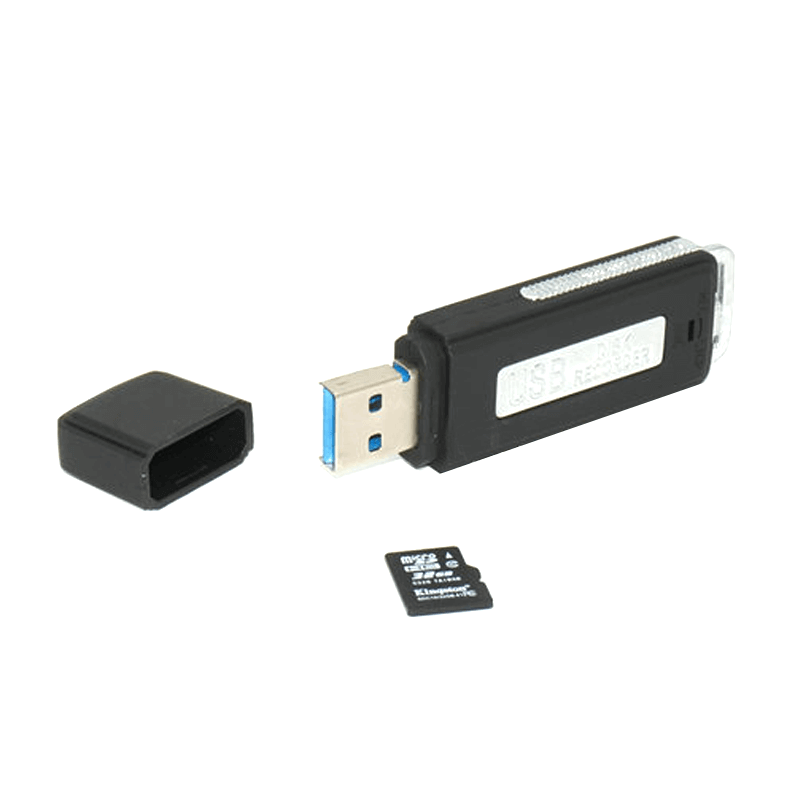 Advantages of USB spy-recorder
It is so small that it fits inside a USB flash drive and has very good audio quality. It has capacity for 14,000 hours of audio and you can use SD cards up to 200GB. You can functionally record at distances of up to 10 meters, but the quality will be better if you are closer.
Drawbacks of usb-spy voice recorder
Its autonomy is only 6 hours in continuous mode. As the memory that is included is 8BG of storage, we recommend you buy a microSD card separately to expand it.
You are interested in whether your child needs to bring a USB stick to school or if you need to disguise the recorder so that no one suspects.
4 - Edic Mini Weeny A125 Spy Mini Recorder
If what you are looking for is the greatest possible discretion, you have to take a look at the mini spy recorder that we sell in our online store as sole distributors in Spain.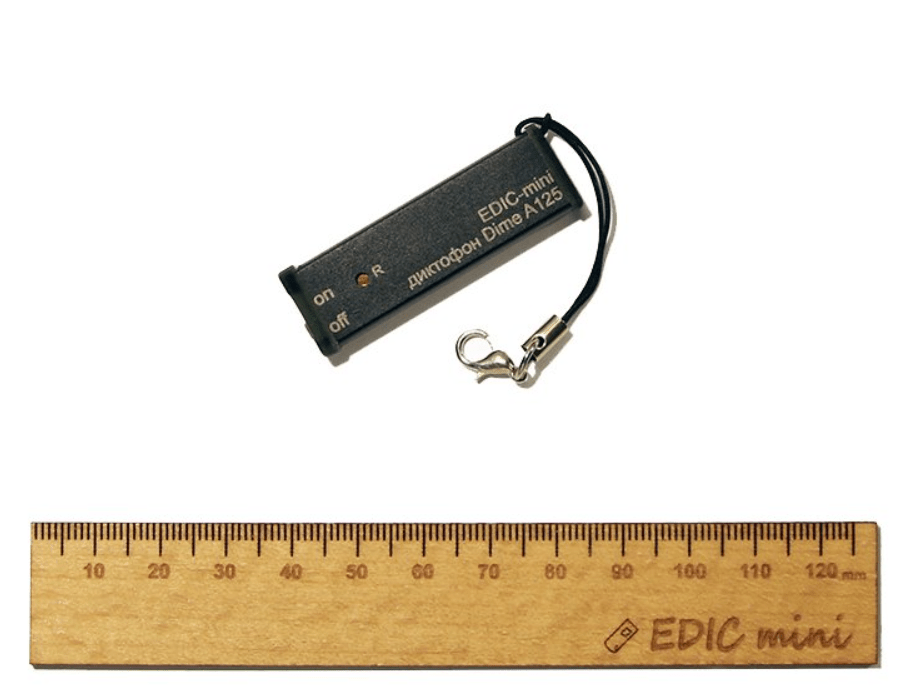 Advantages of the long-duration spy-recorder
Undoubtedly its main advantage is its reduced size and light weight. It has a high-gain microphoneto which you can adjust the quality and recording time. It has many simplified functionalities such as timer for activation, password protection, recording in cyclical mode, etc.
Drawbacks of the mini-spy-recorder
This spy recorder is so complete that it's hard to find fault. If we had to put one, it is that its priceis not as affordable as other recorders but it is logical because it is one of the best mini recorders manufactured by the company TS Market< /p>
You are interested if you need to make high quality recordings in a super small size.
5 - Soroka 14E Micro Spy Recorder camouflaged in a children's backpack
Possibly the best recorder to demonstrate bullying. This is micro recorder hidden in a backpack It is ideal for the child to take to class without worrying about where to put the recorder. It is a personalized and tailor-made product only for Espiamos.com customers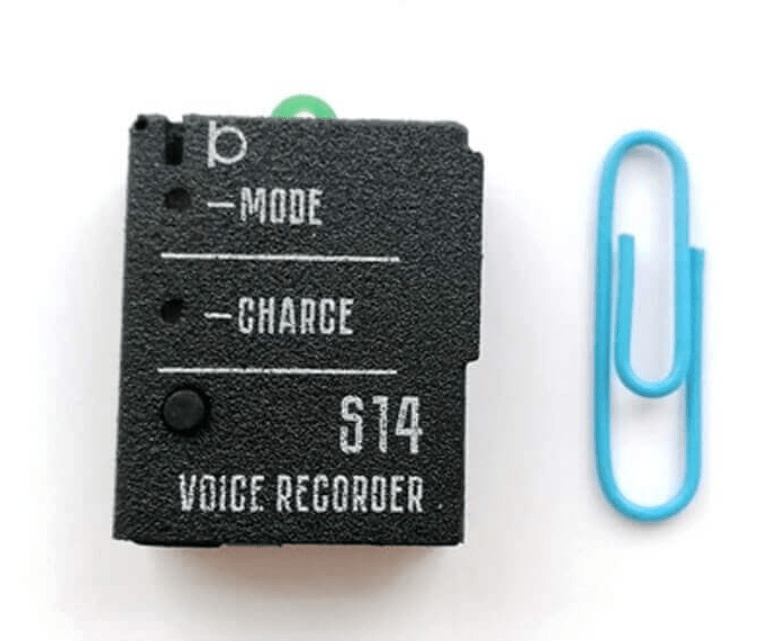 Advantages of the professional spy-recorder
It has a very small size and two microphones, one internal and one external. In continuous mode records up to 133 continuous hours without interruption and stores 160 hoursof audio conversations.
Drawbacks of a spy-digital recorder
It has a indicator led so you will have to hide the recorder manually or ask us for our special product added to a school bag.
You are interested if you don't want your child to know that he or she is carrying a recorder or if you don't want to teach him or her how to use it.
Where to buy the best voice recorder to demonstrate bullying?
Having a child suffer from this problem is something that affects the lives of the whole family. Think that you are trying to find a way to obtain the best possible evidence to prove that other children or even a teacher are harassing your child, causing serious psychological and even physical damage.
You cannot afford to make an investment and at the moment of truth the recorder does not work properly. The longer it takes to get the evidence, the more time your son or daughter will have to spend enduring bullying, so you need a quality recording medium.
At Espiamos we are specialists in spy products and we are fully aware of school bullying. We want to help parents in everything necessary so that their children stop suffering. For this reason, we provide you with the highest quality equipment, so that you can obtain the tests you need as soon as possible.
Our voice recorders, used by investigative professionals, also serve to demonstrate the abuse of elderly people in residences.
Bullying prevention plan
The problem of bullying has become so serious in recentFor many years, the institutions have taken measures to prevent it and to act in case it occurs.
The most widely used measure is the bullying prevention plan. It is a planning or action guide that a school or institute follows  both to prevent bullying and to act in case it occurs.
Following the guidelines of the Spanish Association for the Prevention of Bullying (AEPAE), a good plan of this type should include:
Awareness-raising measures for students and teachers.
Prevention measures among equals.
Training for parents and center staff to detect possible cases of abuse.
Protection measures for the victim.
Attention measures for victims and harassers.
Why Is it important to prevent bullying?
We have seen before that bullying has significant negative consequences for all those who are directly or indirectly involved in it. This alone is reason enough to act against this scourge.
Furthermore, let us not forget that if measures are not taken we may find ourselves in the future with aggressive adults (the aggressors) and with adults who are not capable of coping with day-to-day problems (the victims).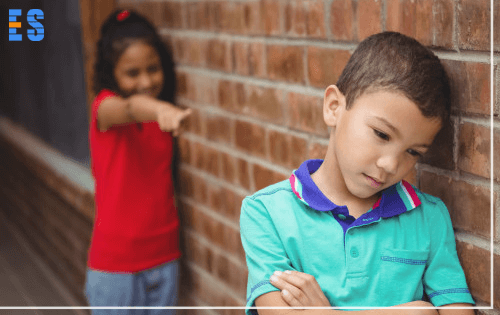 Activities to prevent bullying in preschool
It's never too early to start educating kids about bullying prevention. The first years of school are essential to establish in the minds of the little ones that we are all equal and we must respect each other, as well as notify an adult if any problem is detected.
In such young children this knowledge can be transmitted in a more dynamic way through games in which they assume different roles or even songs.
Activities to prevent bullying
When we meet older children or even teenagers we can deal with the problem in all its magnitude. In these cases it is better not to be too ?soft? and clearly explain to minors what consequences this type of act may have.
Measures can range from the more formal to the more dynamic:
Informative talks by teachers and specialists.
Police informative talks.
Prevention courses.
Self-defense classes.
Body expression classes.
Group dynamics to work on bullying
Group dynamics have turned out to be very positive in these cases. They allow students to approach the problem in a more direct way and be more aware of what the victim suffers.
In fact, a dynamic of this type is a good measure for children and young people to become aware of whether they are victims, if they have witnessed bullying a classmate or if they are in the aggressor's side.
Cyberbullying and bullying, not everything is in the classroom
When analyzing the different types of bullying that exist, we have previously mentioned cyberbullying, which is spreading a lot due to the easy access that minors have to new technologies without parental control.
Cyberbullying usually is a continuation of bullying suffered by the victim at school. In this case, it is practiced through digital media.
It can consist of publications that damage the victim's self-esteem (rumors, memes with their photo, dissemination of videos in which aggression is seen, etc.) But it also includes sending threats or insults through instant messaging apps (WhatsApp and the like) or email.
In these cases it is advisable to collect all possible evidence through screenshots and then block the aggressors, also reporting the situation to the medium in which the harassment is taking place if it is a social network.
Reflection on bullying or bullying
There is no specific cause that gives rise to bullying, nor is there a single profile of victim or aggressor. It is a problem in which many factors influence and which in turn affects many people.
Therefore, we cannot afford to look the other way. As adults, we must be the pillar on which children lean to fight together against this scourge and prevent anyone else from having to go through this type of situation.