Features of Best Hidden Voice Recorders
What makes a voice recorder hidden
The key to an effective hidden voice recorder lies in its discretion. When we refer to "hidden", we are talking about devices designed to remain undetected in any environment, allowing users to record audio without arousing suspicion. To achieve this, the best covert voice recorders are embedded in everyday objects, such as car keys, watches or pens, to remain invisible to the untrained eye. In addition, they are usually compact and lightweight to facilitate transport and placement, without representing a nuisance for the user.
Important features to consider when looking for the best hidden recorder
When searching for the best hidden voice recorder, there are several factors to consider. First, the quality of the audio is vital. No matter how well a tape recorder is hidden, it will be useless if the sound quality is poor. Look for a recorder that offers high sound resolution and good microphone sensitivity. Also, battery life is crucial, as a recorder with low autonomy will limit the duration of your recordings. Other important factors are storage capacity, ease of use, and additional features such as time stamping and voice activation. Password protection can be another essential aspect to protect the privacy of your recordings.
The role of modern technology in hidden voice recorders
Modern technology has played a crucial role in the evolution of covert voice recorders. Thanks to technological advances, these devices are getting smaller and more powerful. In addition, the incorporation of technologies such as Wi-Fi and high-capacity flash memories have significantly improved its functionalities. For example, some modern recorders allow live streaming of audio over Wi-Fi, providing greater flexibility in use. Also, with the continuous improvement in battery technology, covert voice recorders are now capable of long recordings, increasing their utility in a variety of scenarios. In short, modern technology has made covert voice recorders more discreet, powerful, and versatile than ever before.
Mriya Review: Hidden Voice Recorder in Real 5V 2A Travel Adapter
Main features and functionality of the Mriya
The Mriya is a highly effective covert voice recorder that goes beyond expectations, offering exceptional recording features in a handy and easily portable device. This real travel adapter is not only a useful accessory for keeping your devices charged on the go, it also houses a powerful and discreet voice recorder, making it the perfect tool for surveillance. undercover.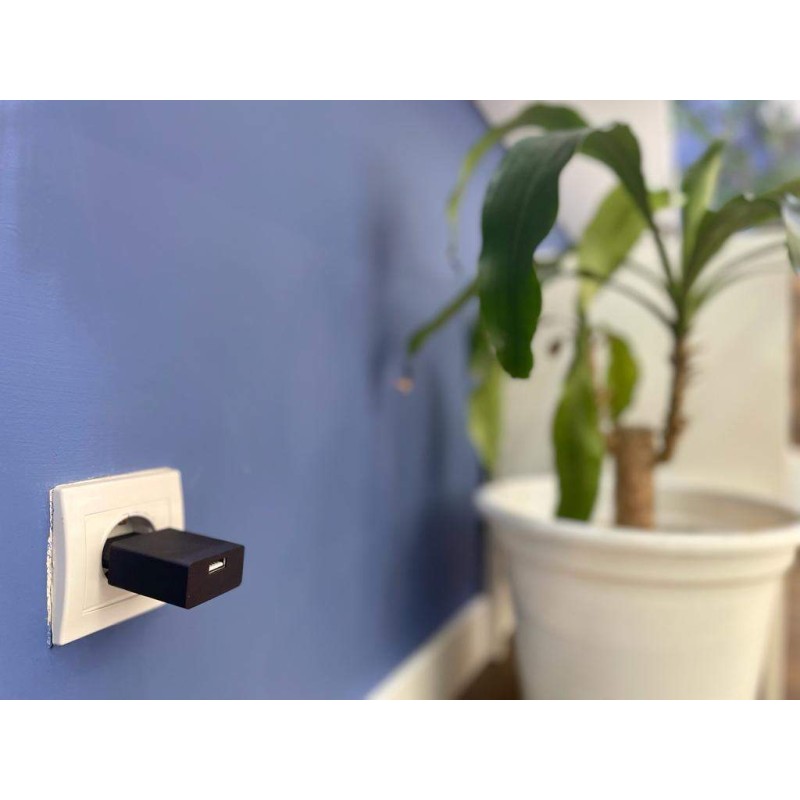 Mriya discretion and usability
The clever design of the Mriya ensures discretion, allowing you to record conversations and meetings without attracting attention. With its regular travel adapter appearance, you can use the Mriya in a variety of settings without raising suspicion. Plus, its ease of use makes it accessible to everyone, whether you're a security professional or just need a way to record important conversations.
Why the Mriya stands out among the best hidden voice recorders
The Mriya provides superior sound quality and continuous recording for up to 25 days, setting it apart from many other covert voice recorders on the market. Its ability to function as a functional travel adapter and at the same time record high-quality sound the converts to a versatile and valuable option for those looking for an effective and discreet covert voice recording solution.
WIFI MEMS 32Gb SOCKET SALYUT Voice Recorder and Microphone Review
SOCKET SALYUT Highlights and Key Features
The WIFI MEMS 32Gb SOCKET SALYUT Voice Recorder and Microphone stands out for its ability to operate discreetly while offering superior audio quality. It has a high-sensitivity MEMS microphone and 32Gb internal memory, which allows long hours of high-quality recording. The SOCKET SALYUT also features Wi-Fi connectivity, allowing remote access to real-time recordings from anywhere. In addition, its pocket format and undetectable design make it ideal for any covert operation. It also offers activation by sound detection and time stamping on recordings, features that add value and functionality to the device.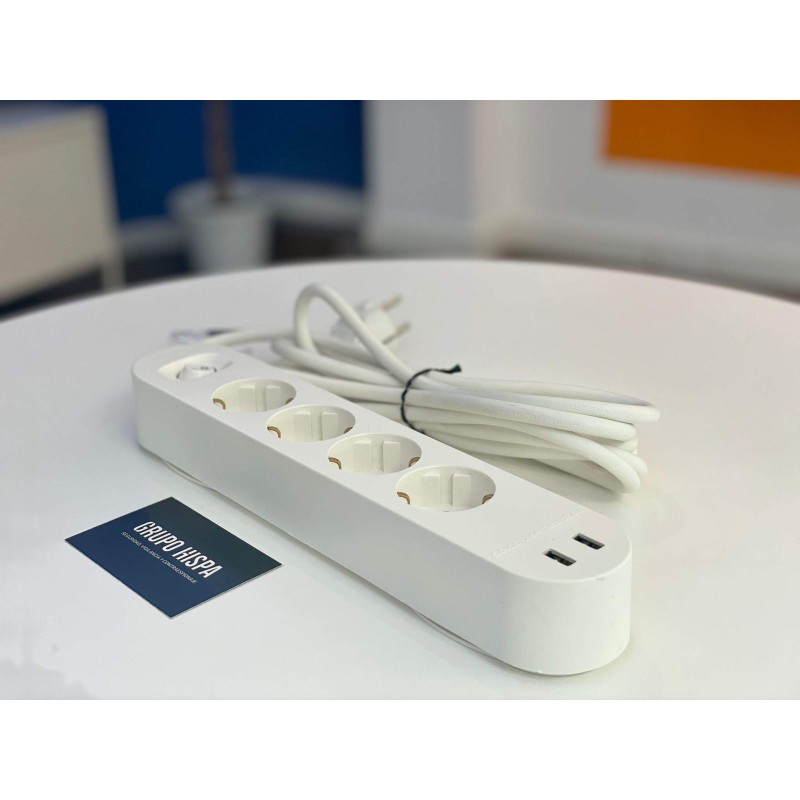 How SOCKET SALYUT works
The operation of SOCKET SALYUT is intuitive and easy, designed to offer a simple user experience. With its Wi-Fi function, you can connect to the recorder via your mobile phone or any other device with an internet connection to listen to the recordings in real time or download them for review. In addition, thanks to its activation by sound detection, the SOCKET SALYUT will only record when it detects sound in its environment, thus optimizing the use of your memory and battery. The ability to time stamp recordings helps you keep a detailed and orderly track of all your recordings.
Why the SOCKET SALYUT is considered one of the best hidden voice recorders
The SOCKET SALYUT is considered one of the best covert voice recorders due to its unique combination of high audio quality, recording capability, Wi-Fi connectivity, and discretion. Its compact design and its appearance of an everyday object make it go unnoticed in any environment. But, beyond its appearance, this device stands out for its exceptional audio recording performance. The high sensitivity of its MEMS microphone and the clarity of the recorded audio position it at the top of its category. In addition, its sound detection activation capability and remote access functionality via Wi-Fi are valued features that set the SOCKET SALYUT apart as a superior choice in the covert voice recorder market.
Edic-mini Dime A125 Review: A High-Quality Voice Recorder
Main features and advantages of the Edic-mini Dime A125
The Edic -mini Dime A125 is a high-quality covert voice recorder that redefines the boundaries of compact recording. It comes equipped with a MEMS microphone and a 24-bit audio codec, ensuring clear, high-quality recording. With its acoustic sensitivity of up to 15 meters, it can capture clear conversations in a wide variety of situations. In turn, the Dime A125 offers considerably more internal memory than many of its competitors. And thanks to its password protection and bookmarking system based on the cryptographic protocol Diffie-Hellman, recordings are kept secure and can be verified for authenticity.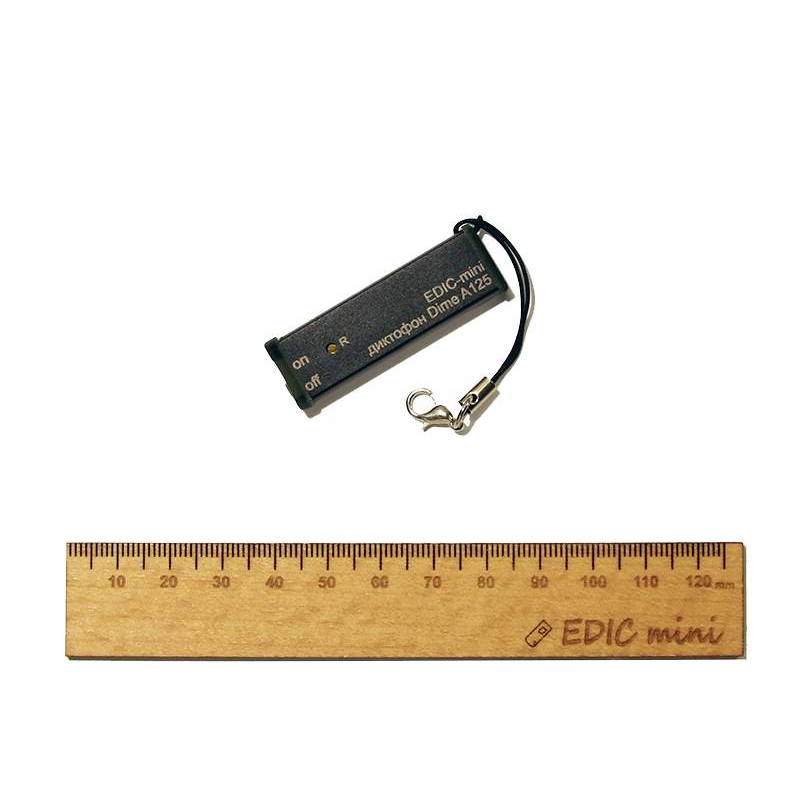 Why does the Edic-mini Dime A125 excel at hidden voice recording?
The Edic-mini Dime A125 excels at covert voice recording thanks to its discreet design and advanced technology. At first glance, it may seem like an everyday gadget.no, but it is actually a highly efficient voice recording device. The discretion of the Dime A125 allows it to be used in a variety of contexts without arousing suspicion. In addition, the quality of the recorded audio is exceptional, with a dynamic range of 144 dB and a signal-to-noise ratio of 70 dB, making it one of the best covert voice recorders available on the market.
Advantages of the Edic-mini Dime A125 in different operating systems
One of the notable advantages of the Edic-mini Dime A125 is its compatibility with a variety of operating systems, including Windows, Linux, Android, and macOS. This means that it can be connected to virtually any device to play back the recordings and configure the device. The flexibility offered by this hidden voice recorder makes it ideal for users who need to access their recordings on different devices. However, it should be noted that a problem with the configuration file when used with the Linux operating system has been reported, but the manufacturer assures that this problem will be fixed in the following versions.
Review of LawMate AR-300 Spy Car Key Hidden Voice Recorder
LawMate AR-300 Features Overview
The AR LawMate -300 is a covert voice recorder uniquely designed for covert surveillance. Concealed in a car key, it is extremely discreet and allows for covert recording in a multitude of situations. Equipped with a 4GB memory, it can store up to 18 hours of recordings. Its 250mA battery provides up to 7 hours of autonomy, allowing prolonged recording without interruptions. In addition, it comes with a mini USB type audio output and headphones included, which allow you to listen to the recordings directly from the device, eliminating the need to connect it to a PC.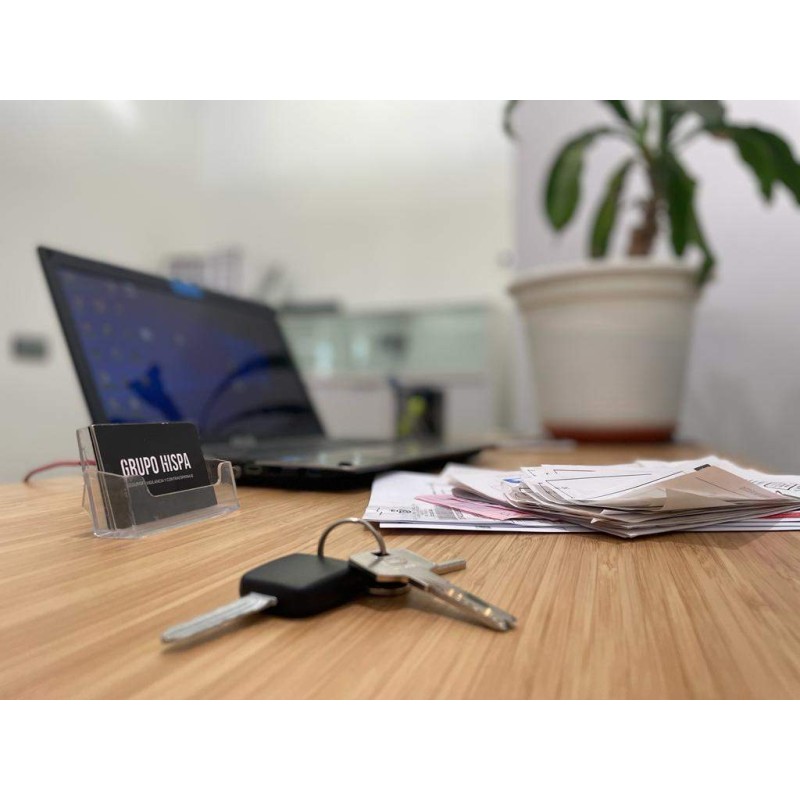 Why is the LawMate AR-300 a superior choice for covert recording?
The LawMate AR-300 stands out as a top choice for covert recording due to its intelligent design and high-quality technology. At first glance, it looks like an ordinary car key, allowing users to record conversations without raising suspicion. The sound quality captured by this recorder is excellent, thanks to LawMate's AGC spy microphone. Thus, the AR-300 not only provides the discretion necessary for a covert voice recorder, but also guarantees the quality and clarity of the captured audio.
The ease of use and high recording capacity of the LawMate AR-300
In addition to its discreet design and high sound quality, the LawMate AR-300 also stands out for its ease of use and high recording capacity. With a single button for all functions, the AR-300 is extremely easy to operate, even for users inexperienced with covert voice recorders. Its 4GB memory can store up to 18 hours of conversations, making it an effective tool for long-term recording. Additionally, the ability to listen to recordings directly from the device with the included headphones adds an additional layer of convenience for users.
BURAN 1200 Hidden Voice Recorder Review
Main Features and Advantages of the BURAN 1200
The BURAN 1200 is a powerful covert voice recorder, designed to capture high-quality audio in various situations. Its standout features include a highly sensitive microphone that can capture clear and audible sounds within a radius of up to 10 meters, as well as a sizeable internal memory that can store up to 1200 hours of recordings. This recorder is exceptionally durable, with a battery life ofbattery that can last up to 25 days in standby mode and up to 300 hours in continuous recording. In addition, it is compatible with various operating systems, which makes it accessible to a wide range of users.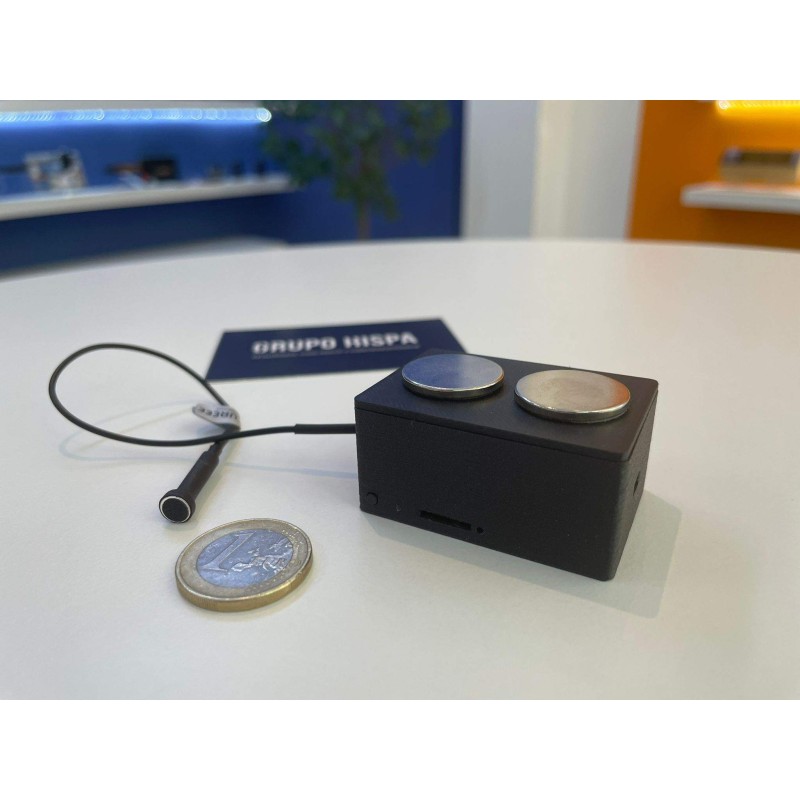 Why the BURAN 1200 excels at Hidden Voice Recording
The BURAN 1200 excels at covert voice recording thanks to its ability to record crisp, clear audio in noisy environments or from significant distances. Its highly sensitive microphone and advanced signal processing ensure that every word is captured clearly, regardless of environmental conditions. In addition, its compact size and discreet design make it an ideal choice for covert surveillance. With its exceptional storage capacity, users can record long and detailed conversations without worrying about running out of space.
Ease of Use and Versatility of the BURAN 1200
Apart from its technical features, the BURAN 1200 also impresses with its ease of use and versatility. With its simple user interface, even tech novices can learn to use it in no time. Despite its compact design, the recorder is robust and can withstand heavy use conditions. In addition, its compatibility with various operating systems adds an additional layer of convenience, allowing users to play recordings on virtually any device. In short, the BURAN 1200 combines exceptional performance with unparalleled ease of use and versatility, establishing itself as one of the best options in the covert voice recorder market.
"Pros" and "Cons" of each Hidden Voice Recorder
Pros and Cons of the Mriya Hidden Voice Recorder in Real 5V 2A Travel Adapter
Pros:
Superior discretion: The Mriya's design as a true travel adapter ensures that it can be used in a variety of situations without arousing suspicion. This discretion is key when you need to record conversations without being detected.
Easy to Use: With its simple and friendly interface, the Mriya is accessible to everyone, regardless of their level of experience with voice recording technology.
Exceptional recording quality: The Mriya offers superior sound quality, ensuring all recordings are crisp and clear.
Long Continuous Operation: Capable of recording continuously for up to 25 days, the Mriya outperforms many other recorders in terms of recording duration.
Cons:
Power Reliance: Since the Mriya is designed as a travel adapter, it requires a power source to operate. This can limit its usefulness in situations where a power source is not readily available.
No expandable storage: Unlike some other voice recorders, the Mriya does not allow for storage expansion, which could limit the number of recordings you can make at one time.</ li>
Lack of extra features: Although the Mriya is excellent at its core voice recording function, it may not offer some extra features that are available on other covert voice recorders, such as remote control or motion detection.
Pros and cons of the Edic-mini Dime A125
Pros:
High recording quality: With a MEMS microphone and 24-bit audio codec, the Edic-mini Dime A125 offers high-quality recordings with impressive dynamic range.
Acoustic Sensitivity: This recorder can pick up sounds with a sensitivity of up to 15 meters, making it ideal for noisy environments or long-distance recording.
Cryptographic Watermarking: The Diffie-Hellman cryptographic protocol-based bookmarking system allows verification of the authenticity of records, which is useful in legal or security situations.
Ample Storage: With four times more memory than the Weeny series, the Edic-miniTell me A125 has a large space to store recordings.
Cons:
User Interface: Although the one-button operation is intuitive, some users may find it limited in terms of control and customization.
Cost: Due to its high memory capacity and sophisticated recording technology, the Edic-mini Dime A125 can be more expensive than other hidden voice recorders on the market.
Linux support: According to the white paper, Linux users may encounter issues with the configuration file, but this issue is expected to be resolved in future software updates.</li >
LawMate AR-300 Pros and Cons
Pros:
Discretion: With its car key design, LawMate's AR-300 is nearly undetectable, allowing covert recording anywhere.
Ease of Use: The LawMate AR-300 has a simple one-button operation, making it easy to use for even the least technical user.
Storage capacity: With 4Gb of memory, the AR-300 can store up to 18 hours of conversations.
Long Battery Life: The 250mA battery provides up to 7 hours of battery life, which is quite impressive for a device of its size.
Cons:
No WiFi: Unlike some other spy voice recorders, the LawMate AR-300 does not have WiFi capability, which somewhat limits its versatility.
No mobile app: Some users might prefer a recorder with a mobile app for easier control and access to recordings from anywhere.
Specific Design: Although its car key design is discreet, it may not be appropriate in all settings, especially those where a car key might look out of place.
Pros and cons of the Buran 1200
Pros:
Great battery life: The Buran 1200's battery can last up to 25 days in standby mode, and it can record up to 150 hours of audio.
High storage capacity: With 8Gb of internal storage, the Buran 1200 can store a considerable amount of audio recordings.
Discreet: With its compact and discreet design, the Buran 1200 can be easily concealed for covert recording of conversations.
Easy Operation: The Buran 1200 is easy to operate, with a single button to start and stop recordings.
Cons:
No WiFi: The Buran 1200 does not have WiFi capabilities, which could limit its functionality for some users.
Not waterproof: Unlike some other voice recorders, the Buran 1200 is not waterproof, which may limit where and how it can be used.
No mobile app: Some users may find it more convenient to have a voice recorder with a mobile app for easier control and access to recordings anytime, anywhere.</li >
Why Choose SPY to Buy the Best Hidden Voice Recorders
ESPIAMOS' commitment to quality and customer satisfaction
ESPIAMOS is recognized for its dedication to providing products of the highest quality. This commitment is reflected in the variety of covert voice recorders it offers. The company focuses on customer satisfaction and provides products that meet a variety of needs, whether for home security or corporate surveillance purposes. In addition to product quality, ESPIAMOS also strives to offer the best customer service, ensuring that every purchase is a pleasant and stress-free experience for its customers.
3-year warranty and competitive prices at ESPIAMOS
Buying at ESPIAMOS not only guarantees you a high-quality product, but also the peace of mind of having a 3-year guarantee. This guarantee is a testament to the confidence that ESPIAMOS has in its products. In addition, the company prides itself on offering these high-quality products at competitive prices, allowing customers access to the best hidden voice recording technology without having toe overspend.
Variety and availability of products in ESPIAMOS
One of the most outstanding aspects of ESPIAMOS is its extensive catalog of products. They not only offer a wide range of hidden voice recorders, but also have a consistent stock. This means that you can always find the product you need, when you need it. Whether you're looking for a recorder with specific features or just want to explore the options, ESPIAMOS has something for every need. In addition, the company goes the extra mile to stay up-to-date with the latest technologies in the field of hidden voice recording, thus ensuring that its clients have access to the best and most modern tools on the market.