GEM WIFI AUDIO Professional Mini Spy Recorder 2TB VPN
WIFI hidden recorder

Professional use.
Transmits the recordings in real time via WIFI to PC or cell phone.
The recordings are also stored in the internal memory.
Maximum security. Password protection and recorded audio files. encrypted. AES-256 bit
Up to

240 hours of autonomy.

Built-in 16GB memory. Allows up to 2Tb
Record by sound detection / manually / scheduled date.
Tax included
€2,475.21 Tax excl.
Immediate delivery

GEM WIFI AUDIO Professional Mini Spy Recorder 2TB VPN

GEM-WIFI AUDIO Acustek Mini Wireless Spy Voice Recorder
GEM-WIFI AUDIO is the mini spy voice recorder for wireless transmission and professional use, designed by Acustek. It incorporates the highest technology on the market. It is ideal for use in covert operations. It integrates several security measures so that your files cannot be reproduced in case of interception. State-of-the-art technology at the best price!
Main features of the mini spy recorder
GEM-WIFI AUDIO
Acustek Wireless
Transmits wirelessly via WIFI.
16Gb internal memory. Supports up to 2Tb.
Possibility to include a camera.
VPN support.
Covert SSID network.
Digital signature to guarantee evidence in court. SHA-256
Security. In case of interception, files cannot be reproduced.
High quality recordings.
DSP technology that combines low power consumption with high quality recordings.
Different recording modes: continuous, by sound detection or scheduled by calendar.
Super small size.
Maximum security. All files are encrypted. AES-256
Up to 240 hours of autonomy in transmission mode.
Low power consumption.
Very easy to use.
How to configure the micro spy recorder
GEM-WIFI AUDIO
by Acustek
?
The GEM WIFI AUDIO voice recorder is configured using a specific software that encrypts the files. Without this software, which is accessed by password, the files cannot be played back.
The configuration is very easy and intuitive. Just select the recording quality (high, low or medium) and the mode (continuous recording, sound detection, calendar).
The recordings are stored on the card itself and transmitted in real time so that a colleague (or several) can listen to them.
How does the micro spy recorder work?
GEM-WIFI AUDIO
from Acustek
?
The GEM WIFI AUDIO voice recorder is very versatile as it can be used in a multitude of scenarios.
With this recorder you can activate it with different optional sensors (not included) such as a motion, light or volumetric sensor. The sensors are connected via WIFI with the recorder starting to record when any of them is triggered. Here you can see an example.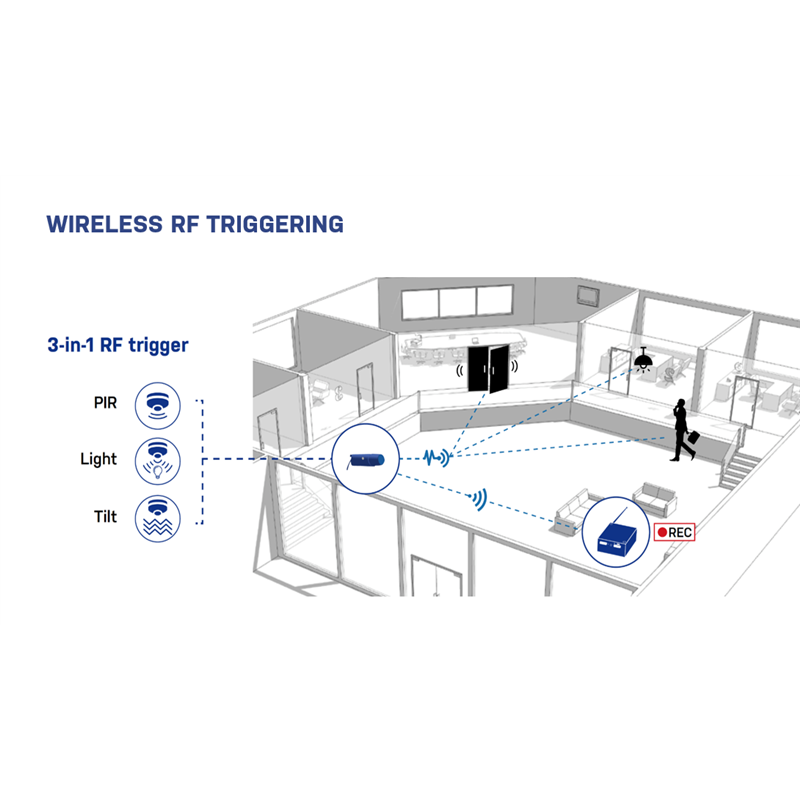 Another scenario could be placing a recorder in each office or room being all of them connected to a router. This way you will be able to listen, via Internet, from anywhere in the world and in real time, what happens in each room.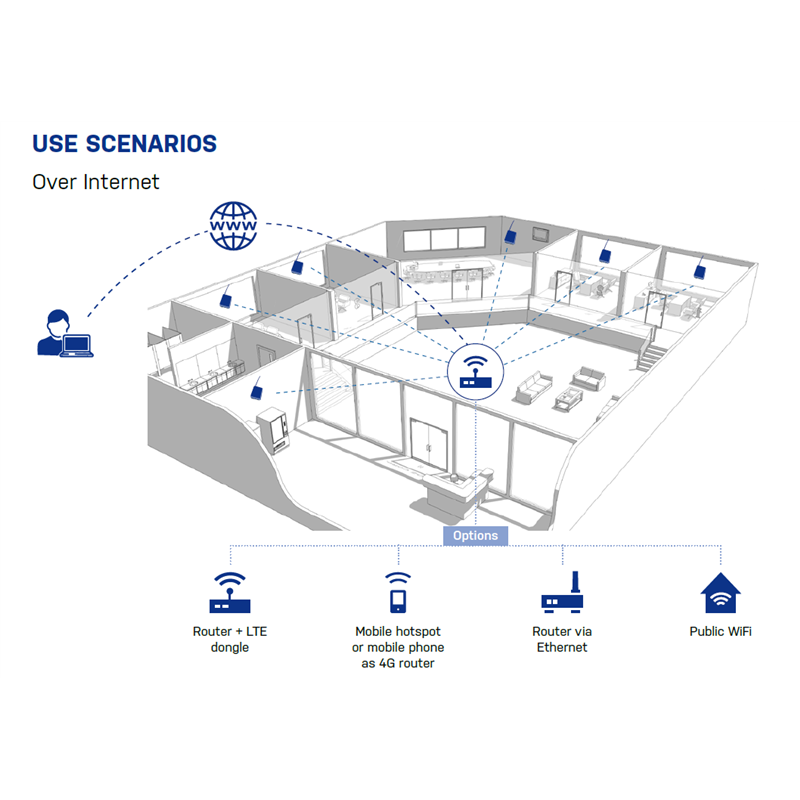 Another possible scenario would be to link the recorders directly (P2P) to a PC or an Android cell phone to listen to the recordings in real time.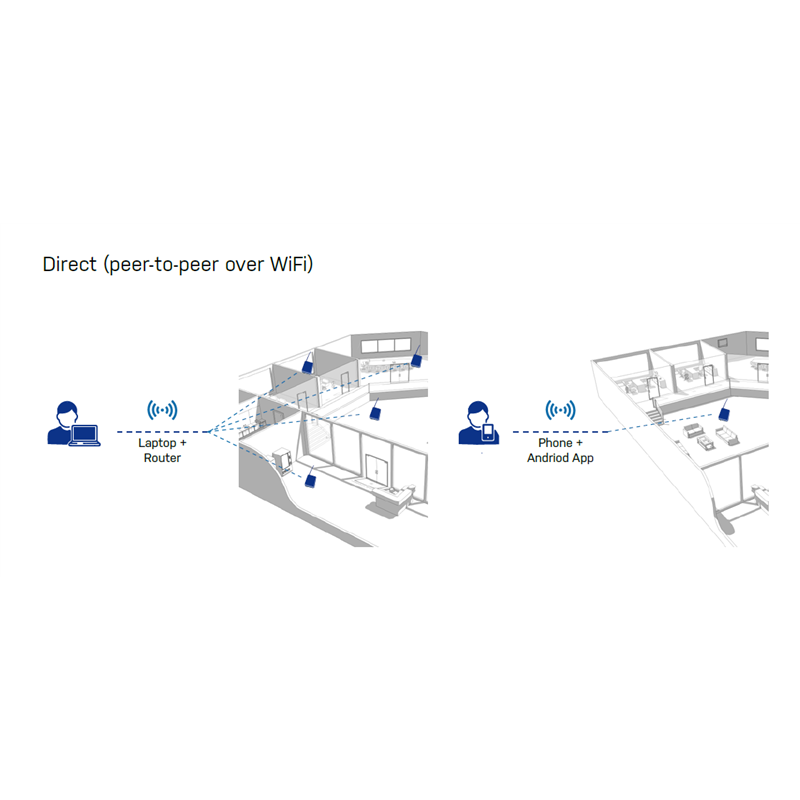 What are the differences between the mini-recorder
GEM-WIFI AUDIO
from Acustek and other voice recorders?
?
Most voice recorders are not suitable for use as evidence in court because they cannot guarantee the origin and manipulation of the recording. The GEM WIFI recorder incorporates a digital signature that fully guarantees the validity of the file by means of the corresponding Hash number. In addition, the Acustek GEM WIFI recorder has an encryption and playback software that guarantees its confidentiality. No one will be able to play the recorded files without this software.
Where to buy the mini voice recorder
GEM-WIFI AUDIO
by Acustek
?
ESPIAMOS is the exclusive distributor of ACUSTEK in Spain. You can only buy this product in our store in Duque de Sesto Street in Madrid or ask for it under quotation. As exclusive distributors of the brand we offer you the best guarantee and official technical support.
Technical specifications of the recorder
GEM-WIFI AUDIO
of Acustek
Dimensions: 39 x 30 x 18 mm.
Battery: Built-in Li-pol 1000 mAh.
Voltage: 5V.
Battery life in continuous recording mode: Up to 240 hours (8kHz audio only), including data transfer.
Internal memory: 16 GB internal micro SD card as standard (supports up to 2 TB) AES 256-bit.
Digital signature: SHA-256.
Audio quality: 16 bits.
Sampling rate: 22kHz, 16kHz or 8kHz.
Microphone range: approx. 8-10 m (Knowles EK23 series).
AGC: Yes.
WIFI modes: 802.11n, 802.11g or 802.11b.
Encryption: WPA2/PSK optional, WEP-128, WEP-64.
Cellular connectivity: 3G/4G via USB dongle (optional).
VPN support.
Package contains:
1 x GEM WIFI AUDIO Recorder.

1 x USB cable.

1 x User manual.