Dear@ client:
Here are the steps to follow in order to exercise the right of withdrawal. We remind you that you have a maximum period of 14 calendar days to notify and manage the return.
1) Request a return from the web page
a) login with the user who has made the purchase in www.espiamos.com
b) Go to "Orders" in your user account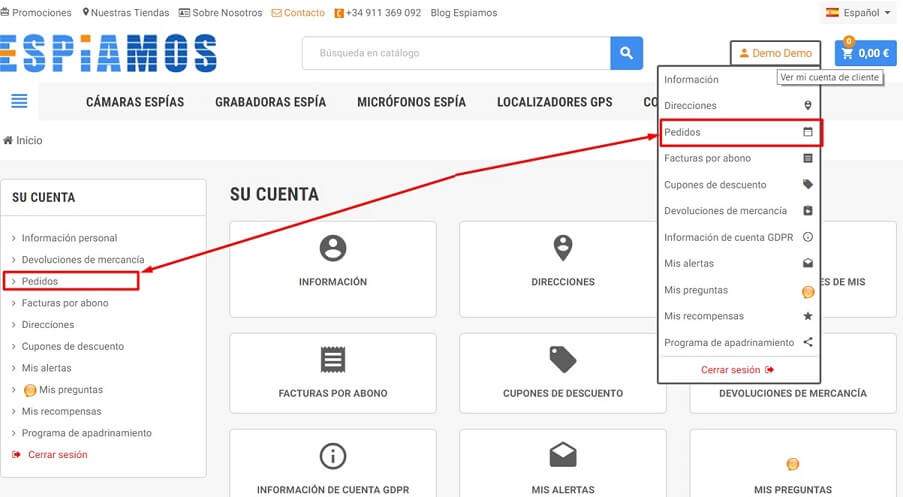 c) Select the item that you want to return and press "Request a refund"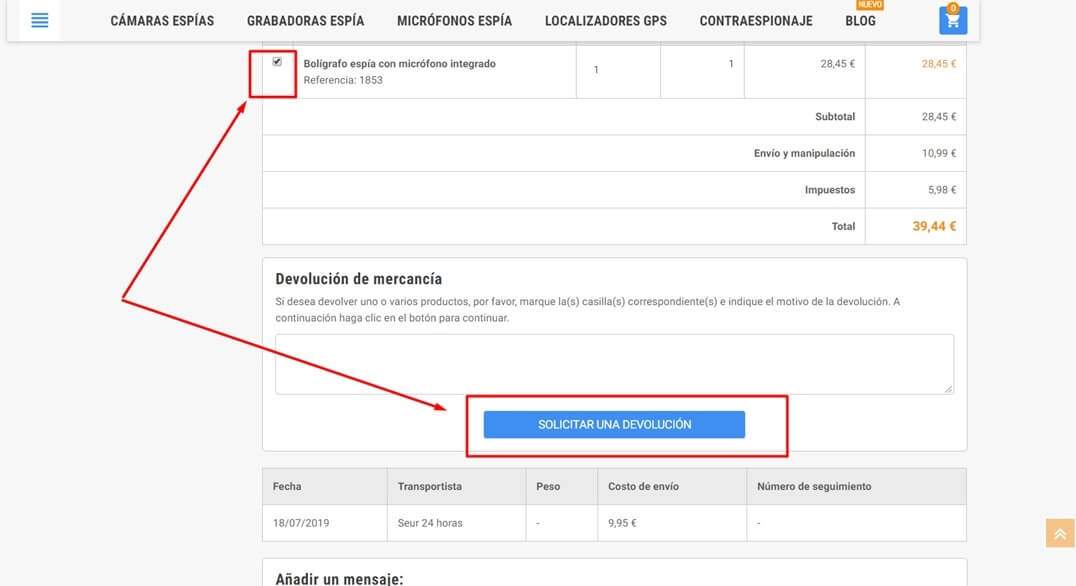 2) once accepted, the refund must go, in your user account, the "merchandise Returns"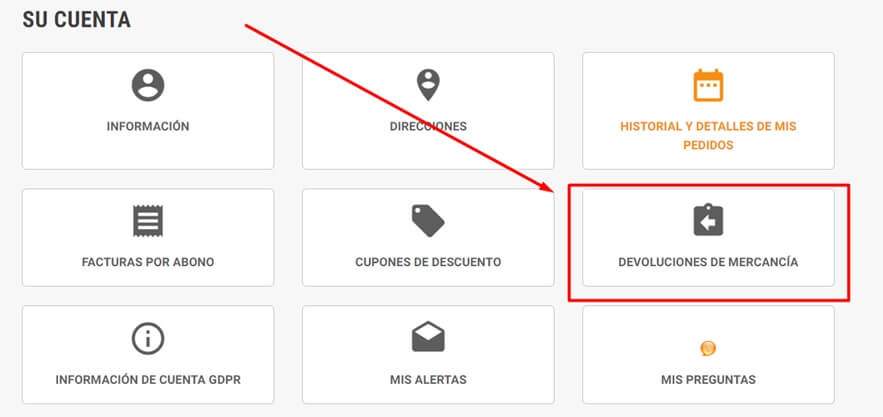 And click on the "print" button to download the document that must be attached in the shipment of the product

The dispatch costs are always charged to the customer in accordance with article 102 of the abovementioned Royal Decree, having to meet the direct costs of returning the product.
ESPIAMOS.COM will not accept changes or returns that have not been previously communicated by the pathway indicated.
See here for our Returns Policy:
https://www.espiamos.com/es/content/politica-devoluciones.html