Nor are things of children nor is it something that has happened always, the school harassment or bullying is a serious theme on which both adults and children and young people should be aware of.
It is time to take an active stance on the issue and realize that it is necessary to act. If we know that someone is being the victim of stalking behaviours, we must offer our support and even report it if the subject is not in a position to do so.
What is bullying or harassment in school?
We know as bullying the ill-treatment or physical or psychological that receives a child or adolescent on the part of others, and also occurs continuously in time.
They are a set of behaviors to be cruel and that may even be violent or of a sexual nature and which has no other purpose than undermining the self-esteem of the victim, to frighten and subdue it.
It is normal that the victim of bullying is excluded socially, which aggravates still more its situation. But it also affects the perpetrators, which reduced his capabilities of understanding of morality and empathy, developing behaviors increasingly violent that they can spread around their environment and even be aggravated in the future.
Types of bullying
Physical
It is all one which involves an assault when there is contact. There can be kicking, shoving, assaults with objects... it Is more usual in younger students.
Verbal
It is without doubt the most common in classrooms all over the world. Includes insulting, put mottoes, to highlight the physical defects and even threats.
Psychological
Many times it is derived directly from the two types of bullying above, since it is a set of behaviors that end up destroying the self-esteem of the victim and cause him to have a sense of fear not only in front of their harassers, but against society in general.
Social
Groups of stalkers are increasing. Many children are to some extent bound by fear to follow the behaviors of the stalkers, or at least not oppose them. This causes the victim to go to becoming increasingly isolated from the rest of the group.
Harassment on the social level it leads to even social networks. The insults through social channels and apps for messaging are becoming more common. This is what is known as cyberbullying.
How to prevent bullying in school?
When a child becomes a bully is because something has failed in your education. From the first years of life teach your children to respect others, to promote values such as responsibility and cooperation.
It is also essential to impose limits on behavior and teach them to learn to control their impulses.
This basic education should be given at home, to be strengthened later in the educational environment. It is essential that parents and teachers work hand in hand in this sense.
Many times teachers can detect behaviors that may at home we have not been able to see. Instead of getting upset by it, we must look for specialized help to avoid that our child may end up doing harm to someone.
On the other hand, it is also important to build confidence in the children and they know that in case you encounter any problem they can always rely on their parents and their teachers.
Education is the fundamental pillar so that children don't develop violent behaviors.
How is the profile of the perpetrator of bullying in school?
There is not a unique profile, and even children and young people who seem to us to be perfectly adapted to the society could become stalkers.
But it is true that this type of behavior are much more common in people with lack of empathy. You are not able to put themselves in the place of others and therefore are not really aware of the damage that can cause their behaviors.
It is also common to the development of a personality harassing children who are accustomed to physical or verbal violence or who are not able to tolerate the frustration because they never have been imposed boundaries or standards.
How is the profile of the victim of bullying in school?
Here we cannot speak of a profile generalized. Absolutely any child or young person can end up being a victim of bullying.
However, the bullies tend to choose victims weaker or that stand out more than them. Children with some physical defect or who are poor students are among the victims most common.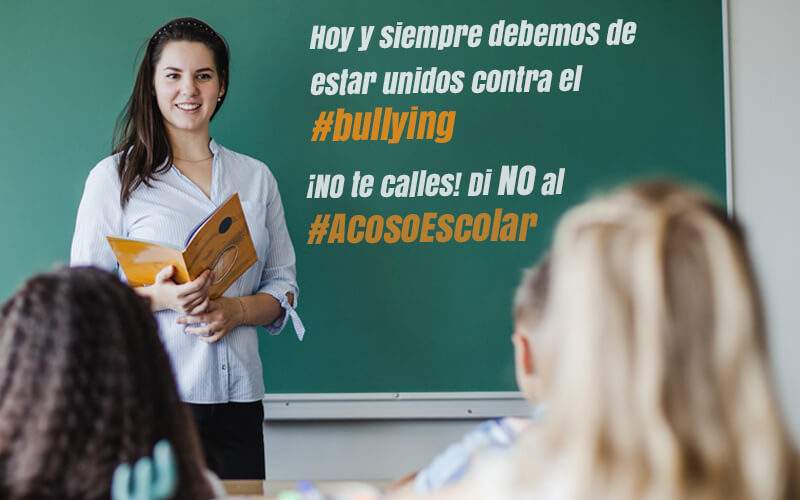 Causes of bullying
The family
Problems such as lack of empathy or violence tend to have a family origin. In fact, in many cases, when parents are informed that there are problems with your child, respond with indifference and in the most severe cases, even violence against teachers.
The center can take measures against the bullies, but it is the parents who must make decisions with respect to their children, and how to fix the problem. If they fail to act, the bully will continue with the same or other victims.
The environment
There's No single cause to explain the bullying, but it is clear that the environment plays a very important role.
If the children see that there is no involvement on the part of those responsible for the school and the authority figure of the teacher is blurred, it is more likely that problems arise. The stalker may have little empathy, but he is not dumb, if he knows that his potential victim is well protected not to act. On the contrary, if he knows that his victim will not have to go, will not hesitate to begin the harassment.
The media
The current generation spend a lot of time consuming television content and the Internet in general tends not to be adapted to their age or their level of cognition.
This causes you to believe misconceptions about the functioning of the life, or on the roles that they must take.
Advice for victims of bullying
If you are suffering bullying you need to be clear that you do not have to pay, there are ways to stop this problem, but you must seek help.
We recommend that you put in place these tips:
Break your silence, inform your parents of what is happening and that they get in touch with your school. If you do not feel able to talk to your parents, tell a teacher.
Record daily behaviors of abuse you have suffered.
Once your parents know of your problem even you could assess different ways of obtaining evidence of what is occurring to be able to denounce the harassers.
You try to avoid conflict situations.
Stay calm, demonstrate fear will make your bully envalentonen still more.
Find a way to confront your bullies: ignore it, always looking for the help of an adult, he screams and draws the attention if you are attacking
Tips for parents of children who suffer from bullying
Discovering that your child is being bullied is not easy, here are some ideas on how to act:
Listening to and dialoguing with your child, see who can come to you if you have a problem.
Stay calm, you see that you are calm and that you're going to take command of the situation.
Help your child to strengthen their self-esteem. Highlights your good things, and it emphasizes that the situation is not your fault.
Seek psychological help so that the situation does not leave sequelae in the child.
Contact with the school or college in writing and ask for a meeting with the director and the tutor to explain to them the situation.
Requests that are put in place, the protocol of action against bullying.
Help your child to get proof of the harassment.
If the measures taken by the centre are not sufficient, look for a lawyer who specializes in cases of this type to go to the Inspection of Education and even the courts.
Tips for teachers of children suffering bullying
Put the situation in the knowledge of the management of the centre to notify the parents of the students involved.
Speak with the victim and that has confidence and comes to you in the event of arise more problems.
Takes steps against the harassers, if you've seen behaviors of bullying: punishment, parts, etc
Performed in-class awareness-raising activities to address the problem.
Tips for boys / girls, witnesses of bullying
Don't go on never to harassment behaviors.
Show your opposition to what is happening.
Try to help the victim, you see that it has your support.
Put the situation in teachers ' knowledge as soon as possible.
What the law says about bullying or bullying?
In Spain there is no specific regulation on bullying, the Criminal Code does not collect this conduct, but does refer to the crime of degrading treatment in the case that the harasser must be of legal age.
If it is a minor applies to the Royal Decree 732/1995, of 5 may, and understands that the Educational Administration together with the management bodies of the educational institutions are responsible to stop bullying.
Criminal liability
Criminal liability for parents of children who are perpetrators of bullying
Parents are responsible for the acts committed by their minor children. In the event that a child is a bully, you can require the parents the payment of the civil liability and the indemnities that correspond to the victim for the damages caused by their child.
Criminal responsibility for perpetrators of bullying
If offenders are under 14 years of age do not respond criminally, if they are between 14 and 17 applies the Law of Criminal Responsibility of minors.
The offence and the penalty applicable will depend on the type of harassment that has occurred, because that is not the same as verbal harassment than physical one.
In any case, the smaller will be responsible for civil solidarity alongside their parents to pay the victim the compensation that corresponds for the damages suffered.
Criminal and administrative responsibility for the educational center
If the educational center has not taken the necessary measures to put an end to the harassment situation and to protect the victim, you may be required to also liability in administrative proceedings in the first place, and before the courts in the last instance.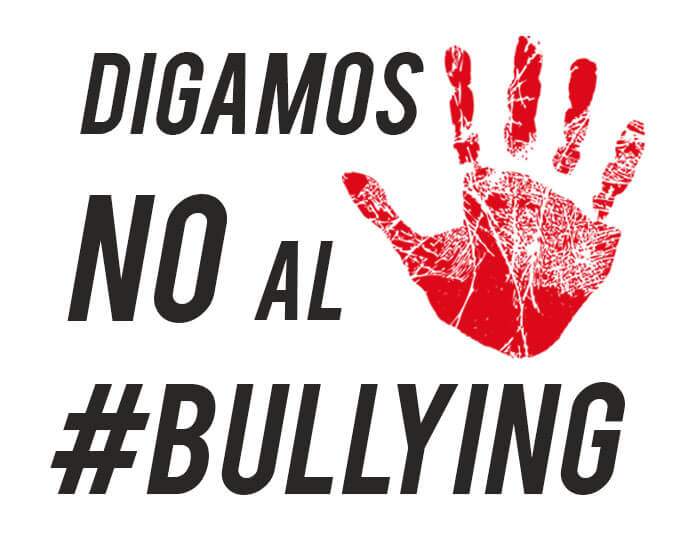 How do you prove bullying?
If the harassing behaviour is happening, it is best to act as soon as possible so that the victim does not continue to suffer damage. A good way to start acting is to gather evidence.
Recorders spy to prove the bullying
The recorders spies can pass completely unnoticed and have many hours of autonomy. The child can carry it in the backpack, the pouch or even in your clothing without nobody noticing it. They are very useful to record the insults and threats.
Hidden cameras to prove the bullying
Can be used to record situations such as assaults and thus have a proof that the same have been produced. The program "hidden cameras to show the aggression that is produced in the interior of the schools.
Can I use cameras and tape recorders spies as evidence in a trial?
In this case we're trying to demonstrate that there has been a wrongful conduct that may not be able to prove otherwise, especially if it is a verbal harassment, so that the courts usually accept this type of evidence. Read this another article about the legality of tape recorders spies.
Against bullying we must all act
Bullying is a very serious situation that can cause significant psychological harm to the victim, even in the long term.
Students, parents and teachers must work together in order for this type of situations will not occur. And, in case they occur, to cease as soon as possible.
If your child is the victim must act with calm and to take legal advice to know how to proceed in every moment, and against whom should be directed.
If your child is the bully you should look for solutions and in some cases those solutions happen even by seeking the help of a psychologist specialized in treating violent behaviors in children.
Putting all a little of our part, we can get the bullying to stop be something as usual, and even end up with him.